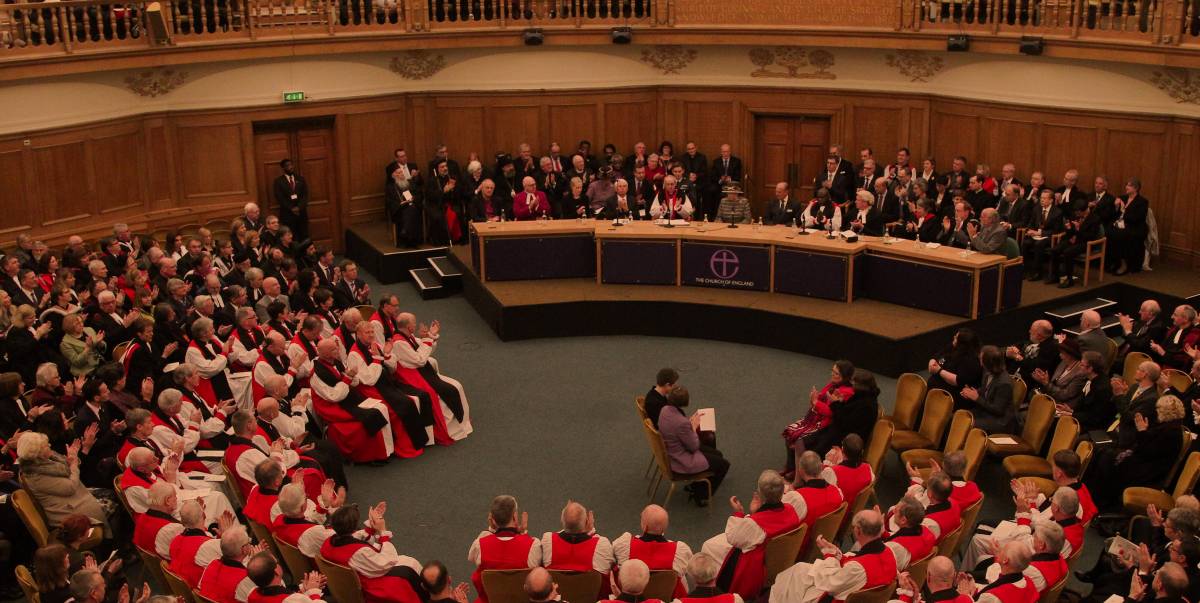 The House of Laity is seeking to co-opt five UKME/GMH people from July 2022 until the dissolution date of the current General Synod which is expected to be July 2026. This follows recommendations in the From Lament to Action report.
A co-opted member of the House of Laity has speaking and voting rights, and so is a full member of the General Synod. Your place of worship may be in England or in one of the areas covered by the Diocese in Europe. Appropriate travel, accommodation and subsistence expenses are covered by the Synod.
More information about The General Synod can be found here. The Synod meets for up to five days in February and in July, the July meeting always being over a long weekend residentially in York (8-12 July in 2022), and sometimes for up to 3 days in November. There is no requirement to attend every session of the Synod's meeting. The Synod is a large gathering (over 450 people) and is made up of three Houses – Bishops, Clergy and Laity. This co-option process only relates to Laity.
The Synod passes legislation (making church law), debates a wide range of concerns both national and international, and helps to direct key priorities for the Church of England.
Who will you be?
The House of Laity is seeking to co-opt five UKME/GMH people who are also on the roll of a parish or on a cathedral community roll, or confirmed as worshipping in a diocesan mission initiative. In order to fulfil statutory requirements you will also be aged 18 or over and an actual communicant (having taken Holy Communion on at least three occasions in the last 12 months).
What you need to do to apply to be co-opted
You need to prepare a personal statement on up to two sides of A4, with an attached photograph. You may wish to say why you would like to be co-opted and what you would bring to the Synod and to the House of Laity. This statement will be shared with members of the House of Laity who will be invited to rank all candidates in order of preference. By that process the House will select 5 candidates for co-option. The House will then meet on-line to confirm the candidates one by one. There is no interview process.
You will be asked to supply contact details and a home address via an email form.
Your confirmatory email form, personal statement and attached photograph should be sent to synod.cooption@churchofengland.org by 25 April 2022.
Click here to download the nomination form
Click here to download the privacy notice
The House of Laity will meet in mid-June to confirm the names of those to be co-opted. Those co-opted members can then attend the York Synod from 8-12 July. There will be a formal induction programme with on-going support provided as needed.
Please do consider applying!