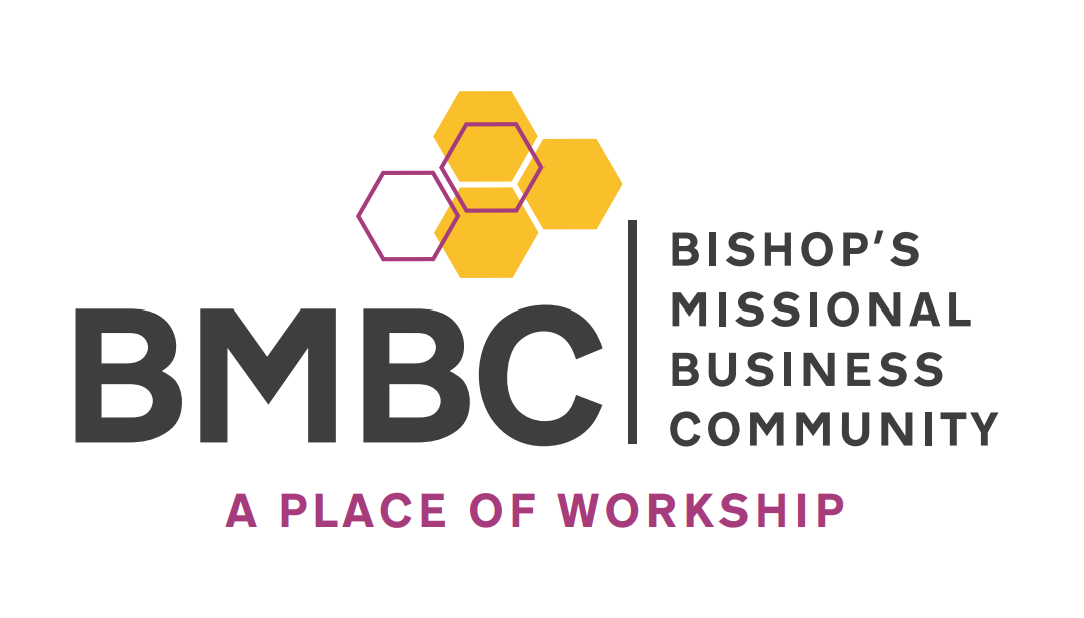 The Bishop's Missional Business Community (BMBC) was founded in 2017 by Revd. James Holden under the oversight of the Bishop of Coventry. James who in addition to being a self-supporting minister has run a successful marketing business for more than 30 years, was convinced there was a pressing need for a community for Christian business leaders in Coventry and Warwickshire.
"Working as a leader in the workplace can be lonely and challenging for anyone," James commented, "and if anything it's even harder for Christians in view of our call to use our gifts and talents in the service of Christ.
"I know from personal experience just how difficult good leadership in a business environment is and I wanted to create a safe place where Christian business leaders could meet to learn, share and encourage each other to be the best Christians we can be in our working lives. Business done well makes a huge difference to human flourishing."
From 2024 BMBC will be meeting on a monthly basis at The Well in Leamington Spa - beginning on Thursday 11th January. The community meets from 6.30 to 9pm and a typical evening includes a meal, networking, teaching and sharing in small groups operating under Chatham House rule.
"Over the past 6 years we've seen that BMBC has really made a difference to our members' ministry where they work ," commented James. "Moving to The Well gives us the opportunity to engage with more Christian's who see their work as their ministry and we really do encourage any Christian, irrespective of their denominational background, who has a leadership role in their work to come along to BMBC@The Well".
If you are interested in BMBC@ The Well from January 2024, please do contact Revd. James Holden, Bishop's Officer to Business Leaders at: James.holden@leader.co.uk.
'Not slothful in business, fervent in spirit, serving the Lord.' (Rom 12.11 kjv).
Updates
---
Nov 2023
'Making Business Better', an event hosted by the Bishop's Missional Business Community (BMBC) at The Well in Leamington on October 5th was conceived as an inspirational evening to encourage Christian business leaders in Coventry and Warwickshire to see their working lives as a ministry to help build the kingdom.
Bishop's Officer to Business Leaders, Revd. James Holden, who founded BMBC back in 2017 under Bishop Christopher's oversight, commented:
"Making Business Better, achieved all our objectives. We attracted an audience of more than 40 business leaders from across the Diocese and the testimony and teaching was truly inspirational. Lead speaker Matt Parfitt from Grace Enterprises spoke in depth as to how the Holy Spirit had led him from a safe career in teaching into being a business leader who helps people by giving them a job and a purpose. His latest initiative - 'Half the Story' - is a quality biscuit business which recently supplied the Labour party conference in Liverpool with a range of tasty biscuits that are certainly good for others".
Our recently appointed COO of Coventry Cathedral Simon Danks, spoke of his own professional journey in recent times especially as to how God has dismantled him in order to mantle him. And Kira-Destiny Prince shared how she is stepping out in faith to make international equestrian sport more diverse through her new 'Bold Embers' enterprise.
"Like many, I was moved by the faithful boldness of our speakers to follow God's leading in their business lives and it is great that many of those who came have signed up to join us in a regular monthly meeting at The Well beginning of Thursday January 11th. Called BMBC@The Well our new group will be about learning, sharing and growing in our ability to be the best Christians we can be in our business lives. Anyone who wants to join us is very welcome indeed."