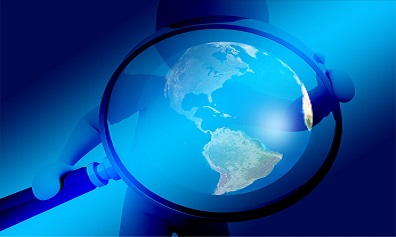 Here you will find some helpful 'tool's, guidance, inspiring reflections and books produced by other denominations.
'Tools'
'Everyone Welcome' is a comprehensive guide authored by Bob Jackson and George Fisher on behalf of the Durham University Centre for Digital Theology. It has plenty of good ideas and tools for leaders who are managing change, including three useful congregational surveys at the end to assess what is needed by 'digital only' and returners to 'in-person' worship.
'Divine Revelation' a website recommended by Fr Gary Ecclestone. It provides access to a free response kit, advice on what tools to use, and lots of practical examples from parishes innovating brilliantly around the world.
What will your church look like after lockdown? An excellent list of questions to help individual church members and small groups (PCCs) process the impact of lockdown.
'Living and leading through crisis' an excellent framework to help church leaders guide churches through the 'blizzard, winter and mini ice-age'.
Five questions for church leaders as they prepare to return to their buildings, published by the Evangelical Alliance.
10 tips for re-opening church A tool kit produced by the Evangelical Alliance.
Guidance
'Together and Apart' resources for rural churches published by the Arthur Rank Centre.
Leading through the recovery phase an excellent list of links to resources provided by CPAS on how to lead churches through the return and rebuild phases.
'Our Churches Future Story' Guidance from our friends in the Methodist church on managing change.
Reflections
Video (15 Mins) 'Leading during a time of change' talk by Mark Sayers, an expert in the church and culture and author of 'Disappearing church' and 'Reappearing church'.
Video (30 Mins) 'Discipleship and the future of the church' excellent talk by N.T Wright.
An article by Carey Nieuwhof on the 7 disruptive trends caused by the pandemic
Recommended reading
21st Century Christian by Mike Moynagh - It shows you how you can join one or two other Christians (or more), and be involved in forming new, vibrant Christian communities in a post-pandemic world. Until the end of April there's a 10% discount reducing the price to only £5.39 + postage and packing.
'Hybrid' Church Grove booklet by Peter Phillips that considers how to blend online and offline community.
Growing the Post-pandemic Church by Dr Bob Whitesel – written with North American inherited churches in mind but very many of the insights are likely to apply to the UK. He presents six considerations including, digital worship, facilities, prayer and the future. (A quick read, too - just 111 pages).
The Post-quarantine Church by Thom Rainer – Once again written by a North American but the challenges he identifies and solutions he offers are highly relevant to the UK.
The Village Church Survival Guide has been written to encourage and increase confidence in all who work or worship in a village church. It is available to pre-order from Church House Publishing