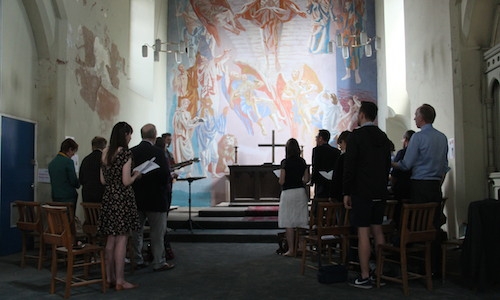 When your form is received, a process reviewing the information you have provided, and safeguarding checks will take place. The safeguarding department will decide what is required (e.g. a DBS check, safeguarding training) and will be in touch with you directly to make arrangements.
Before your PTO can be issued, it is necessary to put together a set of 'Agreed Expectations' with your Designated Responsible Person (DRP). This has a similar function to a Statement of Particulars, but is much less formal. It will include the number of services that you would like to do each month, how far you would be prepared to travel, the type of ministry that you would like to be involved in (e.g. prayer ministry, mentoring, spiritual directorship) or whether you will be co-opted onto the PCC, amongst other details. A help sheet can be found here, including the information that needs to be given and a suggested format. While the core details should be included, please do not feel constrained by this. It is important that the Agreed Expectations accurately reflect what you would like to do.
Once you have put together the document with your DRP, you should send this to Bishop's House. It will be kept on your file and a copy will be sent to the Archdeacon Pastor. You may choose to complete this part of the process at the same time as filling in your application form, and send them in to Bishop's House together. It is up to you, but it is important that Agreed Expectations are received before PTO is issued.
If you hold PTO in another diocese (for example because you live outside of the Diocese of Coventry) you can choose for your DRP to be in the other diocese. This means you will only need one set of Agreed Expectations. In this case, you should ensure that the document accurately reflects your ministry in both dioceses. It should be sent to Bishop's House and will be ratified by the Archdeacon Pastor.
If you are new to the Diocese of Coventry, it will be necessary to have an informal interview with either the Bishop or the Archdeacon Pastor. You will be contacted to arrange this. If you have been living in the Diocese for some time, the Archdeacon Pastor will arrange to have a conversation with you, to talk about your post-retirement ministry.
Previous - Section 2: Applying for Permission to Officiate
Next - Section 4: Receiving Permission to Officiate