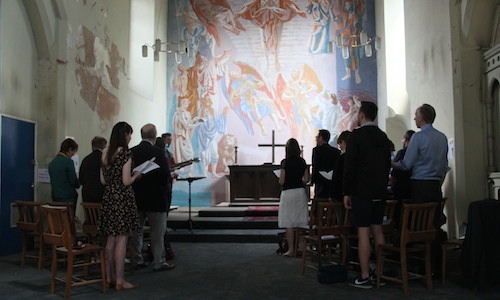 The ministry of retired clergy is hugely valued by the Diocese, and provides a very flexible way of being involved in a way that suits you. There are two main pathways to ministry in retirement. The first and most common is Permission to Officiate (PTO). Put simply, this is the Bishop's permission to officiate at any service in the Diocese when invited to do so by an incumbent (or churchwarden/Area Dean during a vacancy). We have prepared some detailed information about what PTO is and how to apply for it, and there are links to this below.
Another pathway is to receive a licence, as an associate minister for example. This is a good option if your ministry is likely to be regular and mainly rooted in one place. If you are retiring from, and staying in, the Diocese of Coventry, the Archdeacon Pastor may suggest this to you depending on the type of involvement that you would like. If you are new to the Diocese, or are not quite sure what shape your retired ministry will take, you are initially advised to make an application for PTO. This pathway can then be explored at a later date.
The diagram below attempts to explain these possible routes: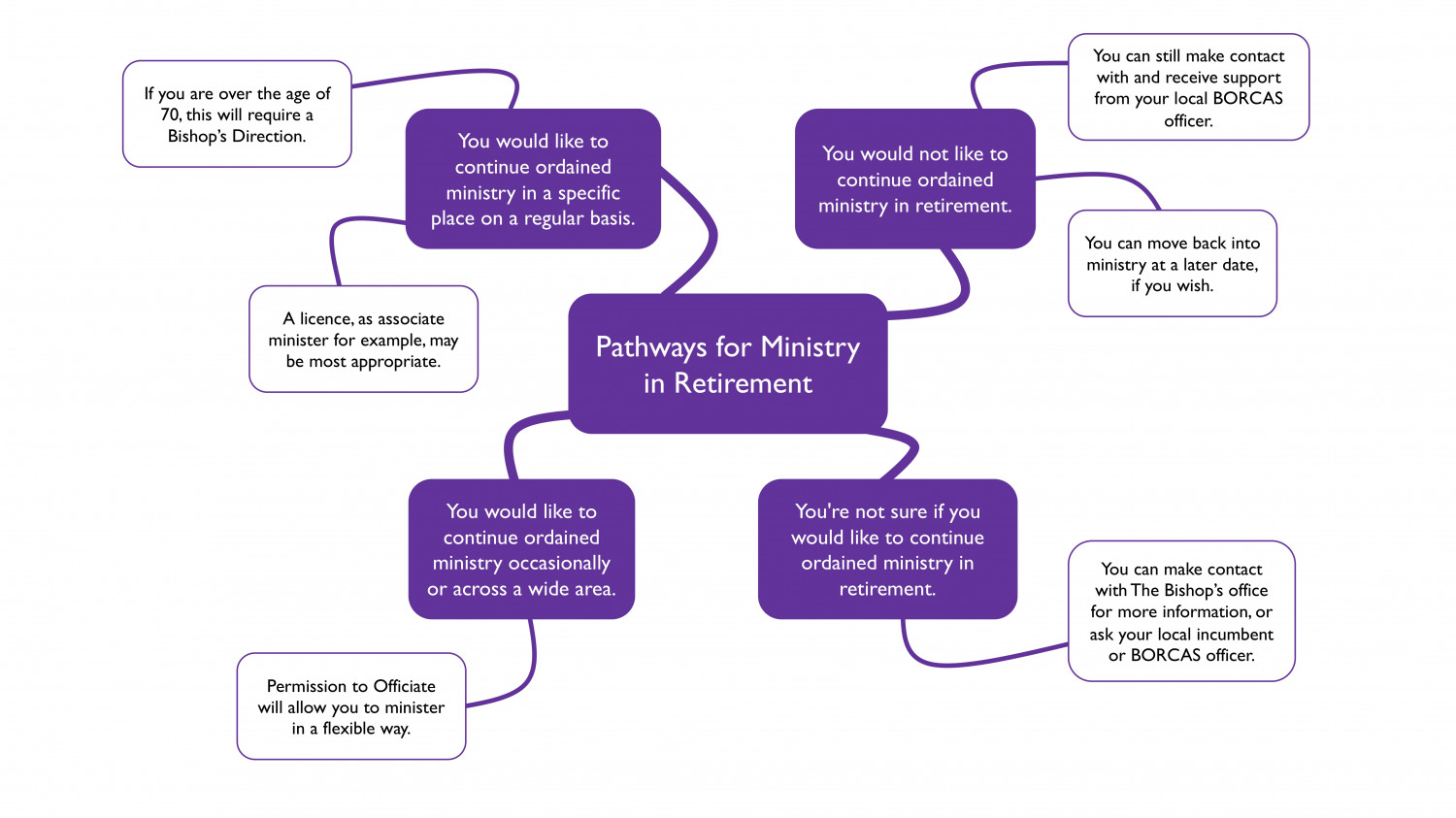 If you are interested in applying for PTO please visit our dedicated section, which will explain more and guide you through the process.
If you are pursuing a licence, you will probably already have been in conversation with the Archdeacon Pastor. For those clergy over the age of 70 however, there are a few additional requirements and we have put together an additional page to explain this.
Next steps: