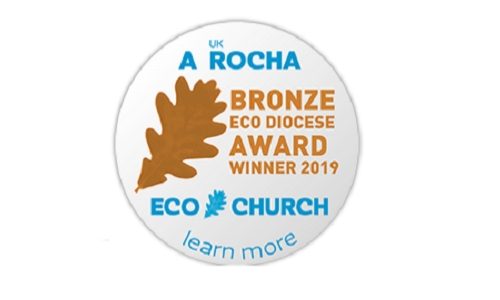 Contents
STOP PRESS
News about Eco Church in Coventry Diocese
How Eco Church works
Community and Global Engagement
New Resources
Some Personal Lifestyle Planet-Saving Tips
STOP PRESS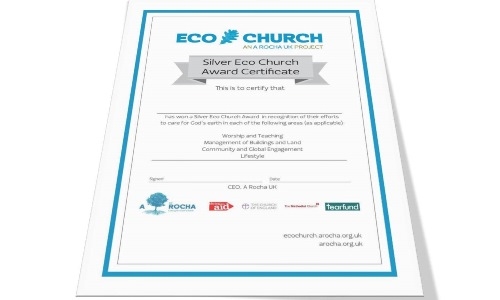 Eco Church Evenings
The Diocesan Environment Group held two Eco Church Evenings, on Thursday 19th October at St Margaret's Wolston and on Tuesday 7th November at Claverdon Church Centre. Each evening had different talks on the Eco Church categories and opportunities to network with other local Eco Church enthusiasts. About thirty people came to each to find out more about Eco Church or how to help their church progress to the next award level.
The first meeting included an excellent presentation by one of the organisers of St Mark's Leamington Eco Fair. If you decide to put on a similar event as part of your Community and Global Engagement section of the Eco Church survey, you may wish to see this presentation; the Diocesan Environment Officer at godfrey.armitage@coventry.anglican.org can send you a copy.The author says the slides are in a pdf format with some notes where relevant. All information is just guidance only and you need to check any websites etc and make your own decisions on whether you use them etc.
Your Eco Church details
Please could you check that your church details are correct on http://ecochurch.arocha.org.uk/eco-church-locations/ If your record is duplicated or not up to date, please let A Rocha know so that they can correct the entry. Please email godfrey.armitage@coventry.anglican.org if you register your church OR achieve an award, so that this list can be updated. For registering a new Eco Church FAQs:click here.
If you are registered as an Eco Church, please look at the website (https://ecochurch.arocha.org.uk/) and go to the Registration and Login page; here your Eco Church coordinator AND other members of your Eco Church team can sign in
Have you calculated your church carbon footprint towards your Eco Church response? Twelve other Diocesan churches have started to use 360°carbon (https://360carbon.org/en-gb/) (March 2023)
- - - - - - - - - - -
News about Eco Church in Coventry Diocese
Eco Diocese (https://ecochurch.arocha.org.uk/denominational-awards/eco-diocese/): The Diocese of Coventry achieved its Eco Diocese Bronze Award in 2019. To read more about this, see our news page at http://www.dioceseofcoventry.org/DEG/DEG_News. By17th February 2022, all 42 Dioceses in England had registered as Eco Dioceses.
St Andrew's, Rugby achieved their Gold Award as one of only five Gold Awards in the country at the time! To get some ideas for your own Eco Church projects, visit the St Andrew's Rugby Eco Church webpage at https://www.standrewrugby.org.uk/at-the-heart-garden-transformation. To date (17th February 2022) twenty four churches nationally have won Gold Awards.
Eco Church was launched in the Coventry Diocese on the 23rd February 2016 at St Peter's Church in Wellesbourne. As more churches draw closer to winning awards, the DEG hopes to form a mentoring scheme where churches with Eco Church awards help those who are working towards meeting the requirements for awards. Do contact your Deanery Environmental Representative to see if you can help or be helped.
Deanery Environmental Representatives: It is recommended that each Deanery nominates an individual as their environmental champion who will act as a point of contact with the Diocesan Environmental Officer (DEO), with their Area Dean and Lay Chair and with their parishes on environmental matters. The following have agreed to act as DEPs: Alcester: Chris Baker; Coventry East: Rev Dan Bennett; Coventry North Rev Charlotte Jackson; Kenilworth: Nicola Perryman; Nuneaton: Dean Moore; Rugby: Dick Withington; Shipston: Hilary Kelly; Warwick and Leamington: Tricia West. We hope that the remaining Deaneries will soon be able to appoint their own DERs.
The key role of a Deanery Environment Representative (or Deanery Care of Creation Champion) is to promote to their deanery resources and tools to enable environmental sustainability in their parishes, to pray and encourage prayer for environmental matters in the deanery and to communicate with the Diocesan Environment Group (DEG).
Congratulations to St Anne's Coventry, St Margaret of Antioch Coventry and St Nicholas Loxley on your new Eco Church Bronze Awards! To date (12th September 2023) we have 50 Bronze, 11 Silver and one Gold in the Diocese. The number of Diocese of Coventry churches that have registered with Eco Church is 94 to date (12th September 2023)!
CONGRATULATIONS TO NEW ECO CHURCH AWARD WINNERS AND REGISTRATIONS Congratulations to St Mary's Bearley, St Matthew's Salford Priors, St Thomas Keresley, St Laurence Foleshill, St Stephen's Canley, St Giles Chesterton, St John Baptist Berkswell, St Leonard's Birdingbiry, St James Old Milverton, All Saint Leamington Spa, St Anne's Coventry, St Margaret of Antioch Coventry, St Nicholas Loxley and Coventry Cathedral for Bronze Awards in 2023. Also well done St Mary the Virgin Ullenhall, St Mary's Walsgrave, St Francis of Assisi Radford, St Laurence Foleshil, St Paul's Foleshill, St John the Baptist Coventry, St Peter's Mission Church Stratford, St Nicholas Loxley, St Giles Chesterton, The Assumption of our Lady, Ashow, St Chad's Bishop Tachbrook, St Nicholas Warwick, and St Margaret of Antioch for signing on for Eco Church in 2023.
94 Churches have registered by 12th September 2023: Alcester Deanery: Holy Trinity, Norton Lindsey (B); St James the Great, Snitterfield (S); St Mary the Virgin, Bearley (B); St John the Baptist, Aston Cantlow; St John's, Henley in Arden (S); Holy Ascension, Mappleborough Green (B); Holy Trinity, Morton Bagot (B); Nativity of the Blessed Virgin Mary, Studley (B); St Mary's, Oldberrow (B); St Michael and All Angels, Claverdon; St Nicholas, Alcester; St Matthew's, Salford Priors (B); St Mary Magdalene, Great Alne; St Mary the Virgin, Ullenhall. Coventry East Deanery: All Saints and St Anne's, Coventry; St Margaret of Antioch, Coventry; St John the Divine, Willenhall (B); St Catherine's, Stoke Aldermoor; St Michael's, Stoke St Michael's (B); St Alban's, Coventry; St Mary's Walsgrave on Sowe. Coventry North Deanery: Coventry Cathedral; All Saints, Allesley; St Thomas', Keresley (B); St Paul's Foleshill; St John the Baptist Coventry; St Laurence Foleshill (B); St Francis of Assisi Radford. Coventry South Deanery: St Martin's Finham (B); St Mary Magdalen, Chapelfield; St Oswald's, Tile Hill (S); St Andrew's, Eastern Green (S); St Stephen's, Canley; St James, Styvechale (B); St Barabara's, Earlsdon; St John's, Westwood. Fosse Deanery: St George the Martyr, Newbold Pacey (B); St James Alveston (B); St Peter's, Wellesbourne (B); St Mary and St Margaret, Combroke; St Peter's, Kineton; Holy Trinity, Stratford (S), St Andrew's, Shottery; St Peter's Mission Church Stratford; St Nicholas Loxley, Kenilworth Deanery: St John the Baptist, Berkswell; St Laurence's, Rowington; St Nicholas with St Barnabas, Kenilworth; St John the Evangelist, Kenilworth (B); All Saints, Leek Wootton (B); The Assumption of our Lady, Ashow,. Nuneaton Deanery: All Saints, Bedworth (B); St Nicolas, Nuneaton (B); St Peter's, Galley Common; Holy Trinity, Hartshill; Holy Trinity, Attleborough (B); St Paul's, Stockingford. Rugby Deanery: St Margaret's, Wolston (B); All Saints, Stretton on Dunsmore; St Mark's Bilton; St Leonard's, Birdingbury; St Matthew and St Oswald, Rugby (B); St Peter's, Dunchurch (B); St Andrew's, Rugby (G); St Peter and St John, Rugby (S); St Peter's, Grandborough; St George's, Rugby (S); St Mary's, Clifton-upon-Dunsmore; St Leonard's Ryton-on-Dunsmore; Christ Church Brownsover. Shipston Deanery: St Peter and St Paul, Butler's Marston; St Mary and Holy Cross, Alderminster (B); St David's, Newbold on Stour with Armscote (B)); Holy Trinity and St Thomas of Canterbury, Ettington (B); St Mary's, Ilmington; St Mary's Halford: St Edmund's, Shipston (S) ; The Assumption of the Blessed Virgin Mary, Tysoe (B). Southam Deanery: St Gregory's Offchurch; St Nicholas Radford Semele; St Esprit Marton; All Saint's Harbury (B). Warwick and Leamington Deanery: St Mary's, Cubbington (S); St Mary Magdalene, Lillington; St James, Old Milverton; St Paul's, Leamington Priors (B); St Mark's, New Milvetton Leamington (B); All Saints, Leamington Spa; St Michael's, Budbrooke; Heathcote Church, Whitnash; Holy Trinity, Leamington Spa; St Chad's Bishop's Tachbrook; St Nicholas, Warwick..
(If you have been left ou of this list, please notify the Diocesan Environment Officer (godfrey.armitage@coventry.anglican.org) and this will be put right)
In addition there are two Local Ecumenical Partnership Churches: Corley Parish with St Mary & All Saints, Fillongley (CofE and Methodist); Lawford Lighthouse, Long Lawford (CofE, Methodist).
(B) = Bronze; (S) = Silver; (G) = Gold
Diocese of Coventry registered Eco Churches can be seen on the Eco Church location map at https://app.ecochurch.org/map If you have newly registered and are not recorded on this list or if you have achieved an awarrd and are not yet recorded on the list above, please contact the Diocean Environment Officer (see end of STOP PRESS)
How Eco Church works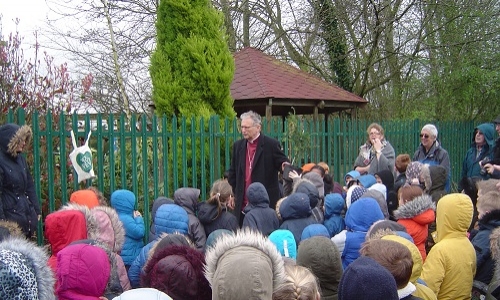 Bishop Christopher planting a Yew Tree sapling to celebrate St Andrew Eastern Green's Bronze Award, 19 March 2017
The first thing to do, if you are interested, is to read through the survey questions to see how well your church is already doing? Then urge your PCC to join in! Look at the information at the start of the STOP PRESS section.
Eco Church encourage all churches to fill in additional information via the more info question in each category; that is always hugely helpful for them to read through as they assess your award application. Then sign your church up and visit the Eco Church website - http://ecochurch.arocha.org.uk/
In order to win a Bronze, Silver or Gold Eco Church Award, churches must complete their own online Eco Church Survey about how they are caring for God's Earth in different areas of their life and work. The survey focuses on worship and teaching; management of church buildings; management of church land; community and global engagement and lifestyle. The answers a church provides will collect points towards an award - the more the church does, the more points it gets. Churches can indicate what they have done already, such as switching to a green energy company, which you can do through Parish Buying, or using Fairtrade products, to gain points and build on these by responding to the many other suggestions for further progress towards an award. Resources are available on the Eco Church website to help you to make the changes needed to achieve an Eco Church Award. Further ideas and resources are available from A Rocha UK .
If your church is working towards an Eco Church Award, how about inviting people to watch Katharine Hayhoe's brilliant talk on Climate Change given at the London Institute for Contemporary Christianity at http://www.youtube.com/watch?v=l_vRQvGkulc? It's 70 minutes long and could be followed by discussion over tea and coffee.
To find out more about how to be involved in creation care, go to our DEG webpage 'Get some Resources'.
If you are making good progress with Eco Church, why not share your story at http://ecochurch.arocha.org.uk/stories/
Community and Global engagement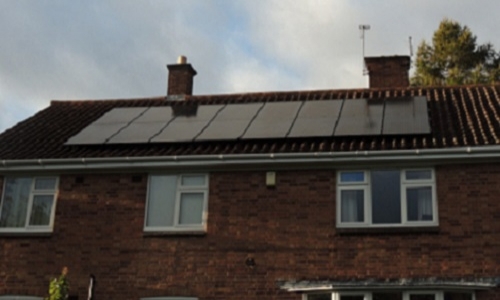 Community and Global Engagement:
(1) River Sherbourne Valley Living Landscape project: if the river flows through your parish, you could get involved in this project through the Sherbourne Valley Churches. Sherbourne Valley Churches is the name of the group representing our churches on the Sherbourne Valley Project (https://www.warwickshirewildlifetrust.org.uk/RiverSherbourneValley). Jan Clemons, Eco Deacon at Hearsall Baptist Church has now taken over as our rep from the Coventry Diocesan Environmental Officer (Godfrey.Armitage@Coventry.Anglican.org) on the Warwickshire Wildlife-led Board. Do contact her or our DEO if you want to know more about events or about how this project can contribute to your Eco Church award bid.
Growing Futures Building Leaders: Are you 16-25? Every Friday 16 June - 21 July 10am - 2pm at Koco Community Resource Centre, Coventry (near the River Sherbourne).This course is a perfect start for young people who would like pursue a career as an outdoor activity leader or other leadership roles. For further information, please email Derrin.Ansell@wild-earth.org.uk or info@wild-earth.org.uk
Heart of England Community Foundation Dulverton Trust
(2) how about supporting or getting your church to support A Rocha UK who run the Eco Church programme, for which they rely on voluntary contributions. Go to https://ecochurch.arocha.org.uk/donate/
(3) how about getting involved in a Local Community Farm, either as a group or as individuals from your church? Transition Town Rugby has grown out of the Eco Church work of Gold-award winning St Andrew's Rugby. Please have a look at the website: https://transitiontownrugby.org/. If you live in Leamington, you may be interested in Canalside Community Farm and, between Coventry and Rugby, Five Acre Community Farm is on the Ryton Organic site.
(4) how about setting up a 'garden of sanctuary'? See http://www.farmgarden.org.uk/sites/farmgarden.org.uk/files/gardens-of-sanctuary-resource-pack-portrait.pdf
(5) The benefits of gardening in the community to both physical and mental health, demonstrated in various London churches. Could you do something like this in your churchyard or community?
(6) Get a group from your church involved with World Against Single Use Plastic (WASUP) Coventry
(7) Do you have any invasive plants in your churchyard, at home or in your neighbourhood? Check the Plant Alert website and report any rogue plants. Send Plant Alert your report of potentially invasive garden plants using the form on the website. You can submit your records from your desktop or smartphone: plantalert.org/app
(8) Operation Noah is an ecumenical Christian charity providing leadership, focus and inspiration in response to the growing threat of catastrophic climate change; we have been developing a working relationship with Operation Noah to promote disinvestment and to promote investment in processes that increase carbon capture. Look at the website http://operationnoah.org/ for further details.Please consider supporting Operation Noah, either individually or as a parish; this could be an expression of your 'Community and Global Engagement' as part of the Eco Church scheme. Please could your church support Operation Noah in it's climate work at http://operationnoah.org/donate/? This would help them in their vital work and gain you points towards this section! Divestment: For more information, please contact Operation Noah or visit the Bright Now website: http://brightnow.org.uk/action/divest-your-church-season-of-creation/
(9) Ethical Banking ECCR's Money Makes Change programme has guides to choosing an ethical bank account, which include links to various ratings systems for banks, as well as suggestions for interaction. The one for individuals is here: https://www.eccr.org.uk/wp-content/uploads/2020/11/Connecting-Faith-and-Finance-article.pdf and one for churches here: https://www.eccr.org.uk/wp-content/uploads/2021/03/Ethical-Banking-Options.pdf.
New Resources
Eco Church Webinars recordings (delivered in Spring 2022)
Hosted by the Church of England but open to churches of all denominations, this series of four Eco Church webinars was delivered to help you on your Eco Church journey, whatever your starting point: Click on the link to take you to the YouTube recording of the webinar.
Looking for Worship Resources? Try Resound Worship's album Doxecology. Click here for a sample song, Heaven's Voice brings the Dawn and click here for lyrics, music, the song bundle and CCLI information to go with it.
Ethical Banking for Community and Global and for Lifestyle Surveys: ECCR's Money Makes Change programme has guides to choosing an ethical bank account, which include links to various ratings systems for banks, as well as suggestions for interaction. The one for individuals is here: https://www.eccr.org.uk/wp-content/uploads/2020/11/Connecting-Faith-and-Finance-article.pdf and one for churches here: https://www.eccr.org.uk/wp-content/uploads/2021/03/Ethical-Banking-Options.pdf.
If you have a specific query relating to the land and/or buildings section of the survey you can reach out to the Eco Church Advisor Network- a group of naturalists and people with building experience who are willing to give their time to help you understand more about how to better care for the environment through your land and buildings. Please do fill out this web form to receive advice.
Keeping Connected
You are warmly encouraged to sign up for Eco Church Connect - a quarterly email sharing the latest Eco Church developments, stories & updates. Please sign up here.
Eco Church Tip - Could you connect with a local church and support them on their Eco Church journey?
We want to encourage you to progress with your Eco Church journey in 2022, whichever stage of this you are currently at. We also encourage you to reach out and foster community in your local area - whether you can offer support to others or indeed would like to learn from others nearby. Take a look at the Eco Church map here, and see if there is a church near you who has registered but hasn't received an award yet (they will be a blue cross if this is the case, rather than bronze for a bronze award, silver for silver etc). You could reach out to them and see if you could offer help or support using the knowledge you have gained so far on your own EC journey. Likewise, if you are just getting started do take a look to find if there are any awarded churches in your area, and reach out to them to learn from their experience
Visit the websites of Warwickshire's two Gold Award-winning churches for the stories of how they achieved their awards and for brilliant ideas of how to make progress yourself: Gold Award winning Stratford Methodist Church's website and St Andrew's Rugby website.
Global and Community Engagement: how about getting involved with the World Wildlife Fund's campaign to protect the Amazon rainforest?
Visit the Climate Stewards church carbon footprint calculator https://360carbon.org. This is a collaborative, web-based tool which enables churches to measure their carbon footprint from different activities – energy, travel, food, waste, water and other expenditure. 360carbon was commissioned by A Rocha UK and the Church of England, based on a pilot project carried out by Leeds Diocese in 2018.
The new site is free to use and is designed to work for all church denominations. The Eco Church scheme now asks that churches use 360°carbon to measure their carbon footprint as part of their qualification for an award. 360°carbon has been built in collaboration with the developers of the Anglican church's Energy Footprint Tool (EFT), so that energy data can easily, and automatically, be shared between the two tools.
How about Tap Twinning (to help prevent Covid-19 in vulnerable communities) as well as Toilet Twinning? Read about Tearfund's anti-rubbish campaign here.
A message from Eco Church: STILL URGENT!
We want to continue to provide Eco Church as a free resource to enable all churches to access it. However, it does cost A Rocha UK money to run and to develop further. Please encourage your church to make a donation if you can and thank you so much if your church has already done so. Part of your Community and Global Engagement!
Some Personal Lifestyle Planet-saving tips
How I eat
Buy more local seasonal produce, especially local fruit and vegetables, to cut food miles
Buy Fairtrade and organic food where possible
Buy less, but better quality meat; less from intensive farms, more from organic and naturally grazed animals which help lock more carbon in the soil and use less chemical fertiliser.
Plan your weekly meals more carefully to avoid food waste
Make your own compost if vegetable matter is left over – and so avoid buying peat for the garden
How I travel
If its less than a mile, can I walk or cycle?
If its less than five miles, can I cycle?
If I have to drive, can I share a lift?
Cut CO2 by switching up a gear earlier, sticking to the speed limit and avoiding heavy traffic
How about offsetting my travel (and all my other CO2 emissions) by offsetting with Climate Stewards (pick up a brochure for details)
How I save energy at home
Switching off appliances when not in use and turning off lights when not in the room
Make sure your home is well insulated and draught proofed
Using energy efficient lightbulbs
Turning down my heating by even 1 degree
Installing a low-flow showerhead
How I clothe myself
Buying clothes that go out of fashion quickly means more carbon is used to make new products and more stuff is sent to landfill to produce greenhouse gases
Buy your clothes from reputable companies
Look for the Soil Association or GOTS (Global Organic Textile Standard) logo
Buy products second-hand, giving money to charity while buying products which are often higher quality
How I avoid waste
Be a zero-waste hero: cut down on plastic when shopping.
Take your own coffee cup and avoid non-re-usable cups.
Reduce your consumption.
Reuse things where possible.
Otherwise recycle.
Save Water
Install a water butt
Stop using a hose and water individual plants at their base in the evening
When you run hot water, save the cold that comes of first in a jug to water your house plants
Soap and shampoo up first before running your shower and getting in so you use it just to rinse off
Pour any excess hot water into a thermos flask fro use later, so as not to waste heat or water
Useful links for reducing your carbon footprint:
Eco Church resources: https://ecochurch.arocha.org.uk/resources/lifestyle/
Energy Saving Trust: https://energysavingtrust.org.uk/top-tips-to-reduce-your-carbon-emissions/
Coventry Diocese Environment Group: https://www.coventry.anglican.org/info-for-parishes/deg/
Google The Soil Association for excellent information.
Support your church's Eco Church group; let them know if you take on any of these steps.