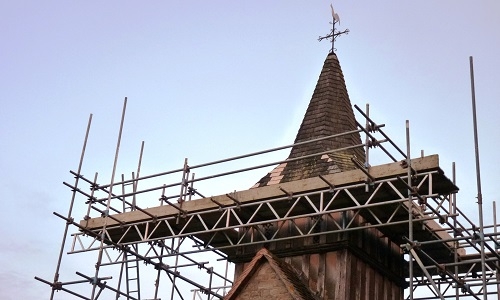 The Church Fabric Fund gives grants to churches in the Diocese of Coventry towards the costs of work to their church buildings. Applications for grants will be considered from parishes to:
Help meet the cost of repairs to the fabric of each church in the Diocese. Repairs are defined as "The major items of maintenance of the structure of the Church including heating and lighting systems, but do not include work on organ or bells, new works, furnishings, decorations (other than consequential decorations) and any work to churchyards or churchyard walls"
Help meet the cost of necessary works required to cover Health and Safety regulations in church buildings.
Grants are limited to:
50% of the cost of the works, after deduction of any third party grants
A maximum of £5,000, made up of one grant or several, may be given to each parish per quinquennium (the five-year period which starts with the Quinquennial Inspection of the church).
For an application form, please click here. Applications will be considered by the Diocesan Finance Group, upon receipt.