Exploring your vocation
If you think that God may be calling you to Ordained or Licensed Lay Ministry (e.g. Reader) in the Church of England, the first step is to discuss this with your incumbent (church leader) or chaplain. They will help you to explore your sense of call and develop your discipleship, your involvement in mission, your knowledge of the Church of England and your understanding of what it means to be in public ministry.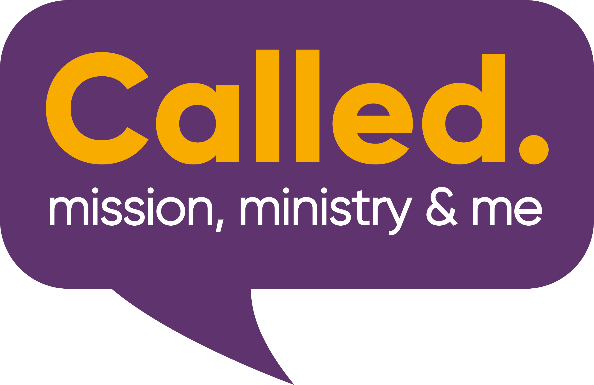 Our course, "Called. mission, ministry and me" also helps you explore how God might be calling you to live your life for him. Run in a variety of formats, (online and in person, as a 5-week evening course, a day conference or weekend retreat), this course is a chance to spend time with others exploring your sense of calling and hearing about a range of different forms of vocation, lay and ordained. You can find more details here.
You are also welcome to contact Mark Norris, the Lead Diocesan Vocations Adviser & DDO for an informal chat at any time if you are interested at mark.norris@coventry.anglican.org or on 07943 81 87 84.
The Diocesan Discernment (or Vocation) Process
To enter the formal Diocesan Discernment Process, you must be recommended by your incumbent/chaplain using the recommendation form below. This happens if your incumbent/chaplain believes you have the potential to be a candidate for ordained or licensed lay ministry and are ready to test this further.
DOWNLOAD Incumbent/Chaplain Recommendation Form
Prospective candidates should complete a Vocation Registration Form and (optional) Ethnic Monitoring Form, which can be downloaded here:
DOWNLOAD Vocation Registration Form DOWNLOAD Ethnic Monitoring Form
All forms should be sent to vocation@coventry.anglican.org
The Diocesan Discernment (or Vocation) Process is designed to help you find out whether God is calling you to be part of the formal leadership of the Church. This happens by exploring to what extent you 'inhabit' the six 'qualities' which the Church is looking for in those in licensed ministry. These are
Love for God
Call to Ministry
Love for People
Wisdom
Fruitfulness
Potential
For candidates for Ordination, the diocesan process is part of the national Shared Discernment Process which includes the national assessments. You can find out more details of the qualities and the Shared Discernment Process here:
The national Shared Discernment Process for Ordination including the 'qualities' for candidates for ordination.
For candidates for Licensed Lay Ministry, the qualities are expressed slightly differently and you can see an overview here:
Qualities for Licensed Lay Ministry
The Diocesan Process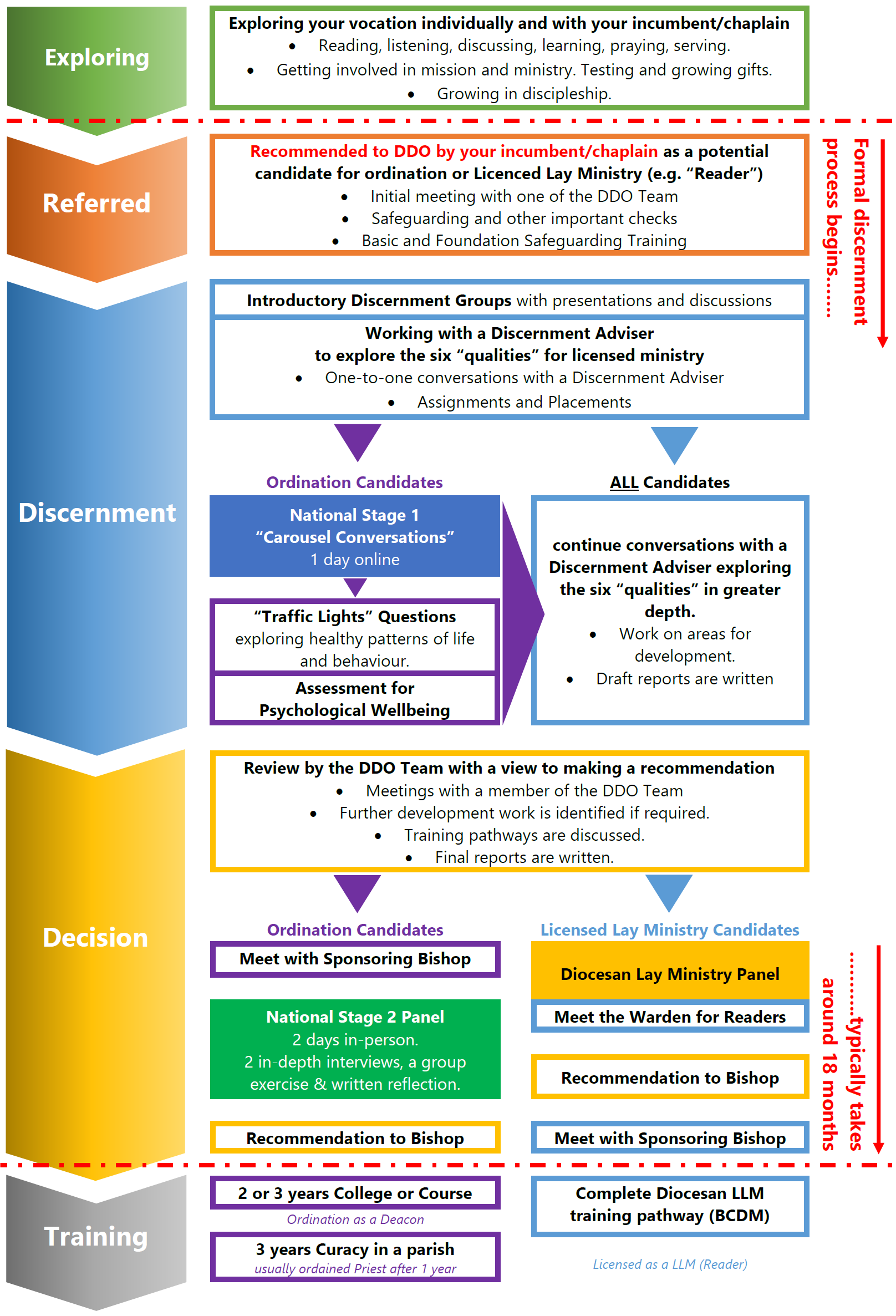 UKME vocations
We are keen to encourage and support those people who want to explore vocation who may not have been welcomed or well represented in the Church of England to date. This includes those who identify as UKME.