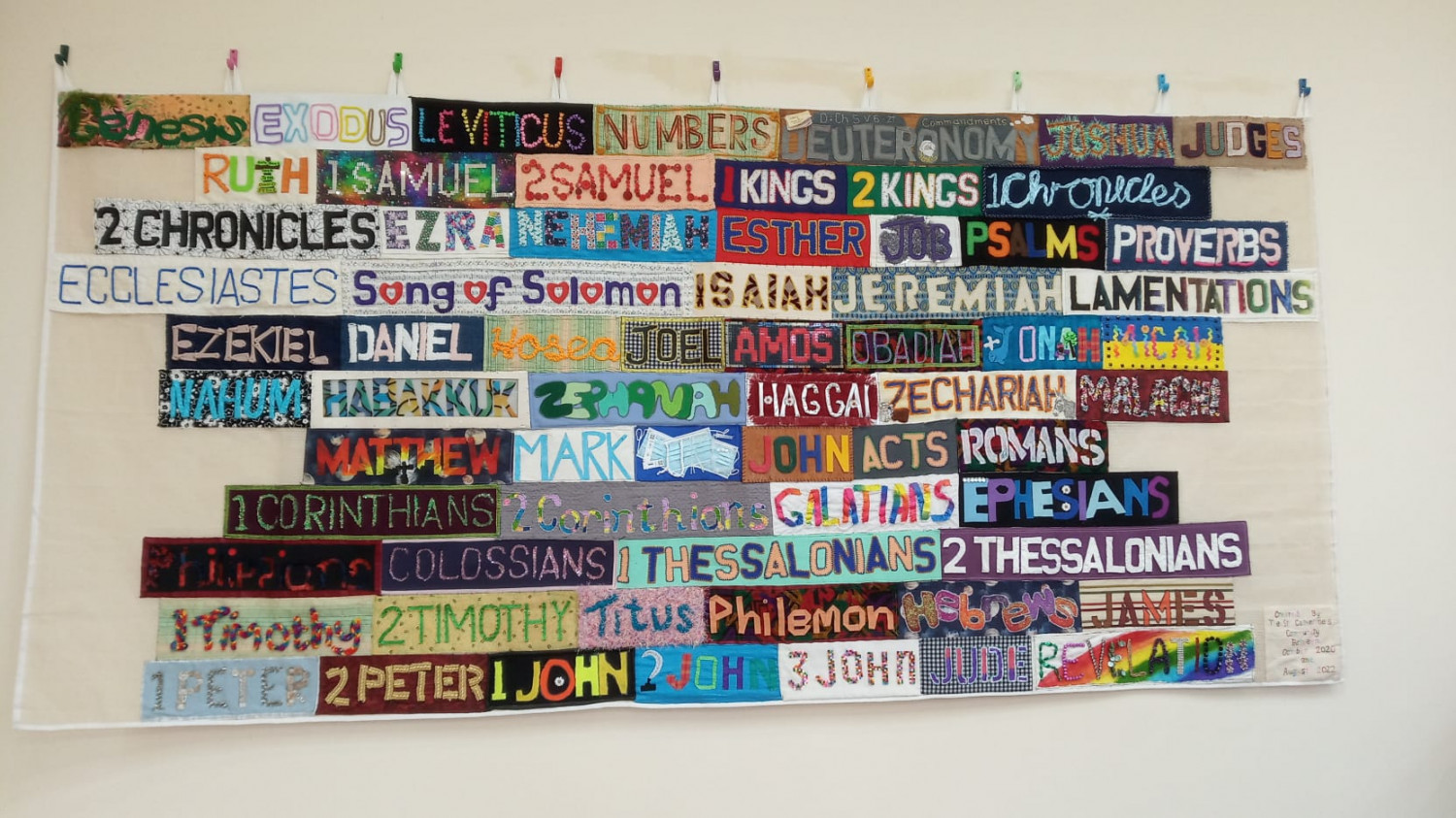 During lockdown church members at St Catherine's, Stoke Aldermoor made a beautiful banner of all the books of the Bible which is now displayed in the church.
St Catherine's has been at the centre of the community for over 80 years. A new church building was opened by the Bishop of Coventry in October 2019. Unfortunately, the building could only be fully used for 5 months before the Covid pandemic struck in March 2020. Noting that the walls of the church were still quite bare and needed brightening up for when the church fully reopened, church member, Bernice, organised a lockdown project to make a Bible banner to decorate the church.
Bernice made patterns for people to follow so that each book would fit into the banner. Some people were very enthusiastic and offered to do a book straight away and others needed to see some completed books first. People used a variety of different mediums to make their books including; wool, ribbon, lace, Lego bricks, facemasks, buttons, oil paint and foam.
When lockdown rules had eased and life started to return back to normal, a few church members met at St Catherine's to stitch the books onto the backing ready to be mounted on the wall.
Earlier this month Bishop John blessed the banner when he came for a confirmation service. The banner now hangs in the church for all to see, and is a reminder of the fruit that came from a difficult time during lockdown.