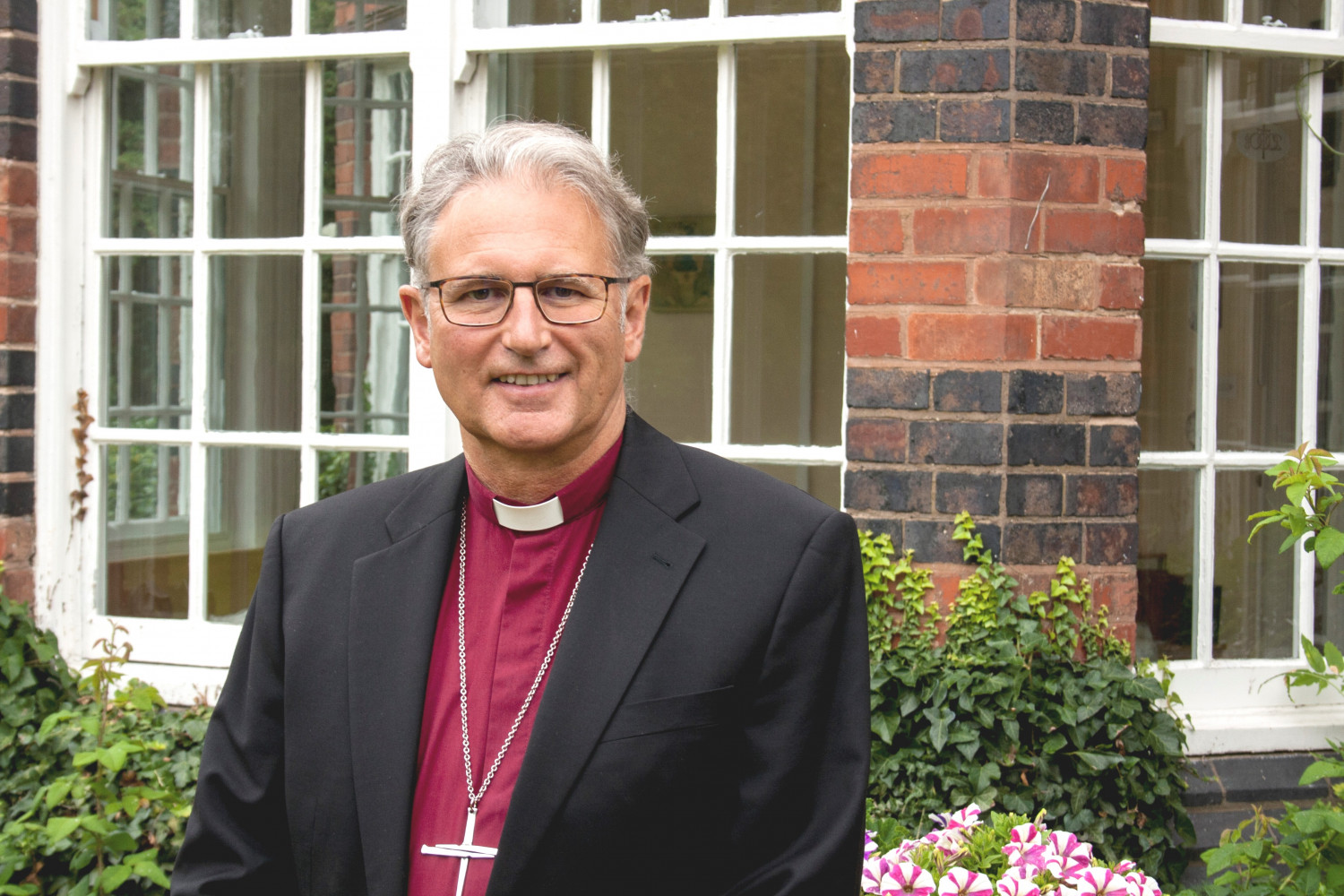 A Presidential Address given by the Bishop of Coventry
at the November 2022 session of Coventry Diocesan Synod
Since we last met as a Synod in June, many of the challenges facing the world, the country and the church, including this diocese have become more acute.
The heat of the summer, with its record temperatures, the warmth of the winter so far, the repeated warnings that we have heard from Cop 27 press the urgency of the climate crisis upon us.
The war in Ukraine continues with enormous damage to life – with around 200,000 combatants, Ukrainian and Russian, killed or injured – devastation of property and infrastructure in Ukraine, almost 8 million Ukrainians forced to flee from their homes, many of them to other countries, poverty and famine across the world as energy prices escalate and as grain supply for some of the most needy lands is disrupted, and – terrifyingly – serious and credible talk about the possibility of the use of nuclear weapons.
Our country, like other countries, plunged into economic stress by the ongoing effects of war and other world events – a stress compounded by a period of worrying political instability and conflicting economic policy – is facing a time of great social and financial pressure with household incomes under more and more pressure, the numbers of children in poverty rising and causing people forced to choose between warmth and food.
Our church too is undergoing its own stresses. The effects of Covid on our numbers, confidence and finances still continues. You will see from the 2023 budget that we are living beyond our means, and that some hard choices may lie ahead of us.
Among other challenges, LLF has moved into a new stage of discernment to be followed by decision making. That shift in gear is already causing some tensions that will test our resolve in this diocese to be partners together in the message and ministry of reconciliation.
Addressing crises his own nation is facing – pressures that could force people apart – Frank Walter Steinmeier, the Federal President of Germany, called his people 'to strengthen everything that connects us'. That is a good word for our country as well, and for the world and the church. It applies well to this stage of the LLF process, and I commend two recent LLF publications to you: Listening with Love and Faith and Friendship and the Body of Christ. If you have no time to read the contents, please contemplate the titles. We will need to go on listening to each other, and deeply, and we will need to be determined to treat all those who are friends of Jesus as our friends in him.
In the light of these multiple challenges, I turn somewhat reluctantly to the proposed Code of Conduct for Diocesan Synod that appears later on the agenda. But perhaps I should not be too reluctant to turn inwards in this way, because this Synod – this exercise in walking together, seeking the mind of Christ – is a microcosm of the church, and the church is called to be no less than 'a sign, instrument and foretaste of the kingdom of God'. So our life together matters to the world, to God.
The Code of Conduct is proposed by the Business Committee for three reasons. The first is to bring greater symmetry between Diocesan and General Synod. General Synod has a voluntary Code of Practice, so there is good reason for the Diocesan Synod to have one as well; and you will see that the latter is modelled on the former. The second is because the tensions to which I have referred around LLF may cause us to treat each other and our procedures with less than they – we – deserve. There will be other matters of complexity and contention in the future as well that will need the help of a Code of Conduct. The third reason is because it is important that every member of Diocesan Synod takes responsibility to support the work of the Diocese of Coventry seriously and makes every attempt to avoid bringing the Diocese into disrepute.
That should not be heard as any attempt to suppress the proper scrutinising function of this Synod. Our life together relies on the wisdom we share and the wisdom that we bring individually and corporately of the Holy Spirit working through us, speaking freely as we share our different perspectives. That means a rigorous interrogation of polices and plans, vigorous exchange of views and often real disagreement. But those responsibilities of debate, deliberation and decision are to be conducted in a way that – to quote from the draft Code – seeks 'to model and espouse Christlikeness and servanthood'. There is no place for 'abusive or insulting language' – 'unbecoming language' – and everyone deserves 'courtesy and respect'.
Importantly, the draft Code refers not only to how we treat each other in meetings but also to our public expression of views, showing – to quote again – the 'same level of consideration when commenting on social media or via electronic means on Synod business or on members or their speeches as they would do at a meeting'. Earlier the draft speaks of how 'Synod members are accountable for their decisions and actions to the public'. These references relate closely to the Church of England Social Media guidelines which, as has been made clear in several ways, all those who represent the Diocese of Coventry are expected to observe. I particularly commend the guidelines' exhortation to 'Be a good ambassador'. As members of Diocesan Synod, we are ambassadors of the Diocese of Coventry and that gives a public face to our call as Christians to be 'ambassadors for Christ', a call by which the world judges the church. Again, as has been stated before, the Pastoral Principles commended by the House of Bishops set out good practice for those 'who carry [the Diocese's good name enabling us 'to strive after the highest standards of behaviour and communication'.
All of this may sound very heavy and, for the most part, unnecessary. Coventry Diocesan Synod and all its members, including those who represent the Diocese on General Synod, have been in the vast majority models of the 'standards of good behaviour' described in the Code, treating everyone including DBF staff in the Diocesan Offices and my own staff at Bishop's House, with the 'courtesy and respect' commended by the Code. Unfortunately, however, that is not universally the case. In a set of related circumstances, social media has been used in hurtful, offensive and dangerous ways, so much so that it has been necessary to involve the police. Staff have been treated discourteously, and unreasonable demands have been made upon them. Attempts have been made – in the words of the Code – 'to dominate the business of Synod by proposed motions, questions, speeches and other interventions'. I apologise to anyone within or beyond the Diocese of Coventry who has been offended or hurt in any way by such actions, and I assure them that I and colleagues continue to address these matters.
I recognize that the work of Diocesan Synod can be exacting, mentally, emotionally and spiritually. And so, during the Business Committee's discussions about the Code of Practice, I proposed that the Synod would benefit from provision of a chaplaincy to provide support for members. Such a development would be a further way of bringing Diocesan Synod into closer alignment with General Synod. The Business Committee warmly received the idea and I hope to be able to say more about this proposal next Synod. The Synod Chaplain or Chaplains will, of course, provide support to any members in the exercise of their Synodical responsibilities with particular needs, physical, mental or spiritual. However, members should also know that particular needs requiring support should also be made known to the Diocesan Secretary who will seek to make reasonable provision for them.
I am grateful for your attention; and I commend to you the Code of Conduct to be considered at Item 10.