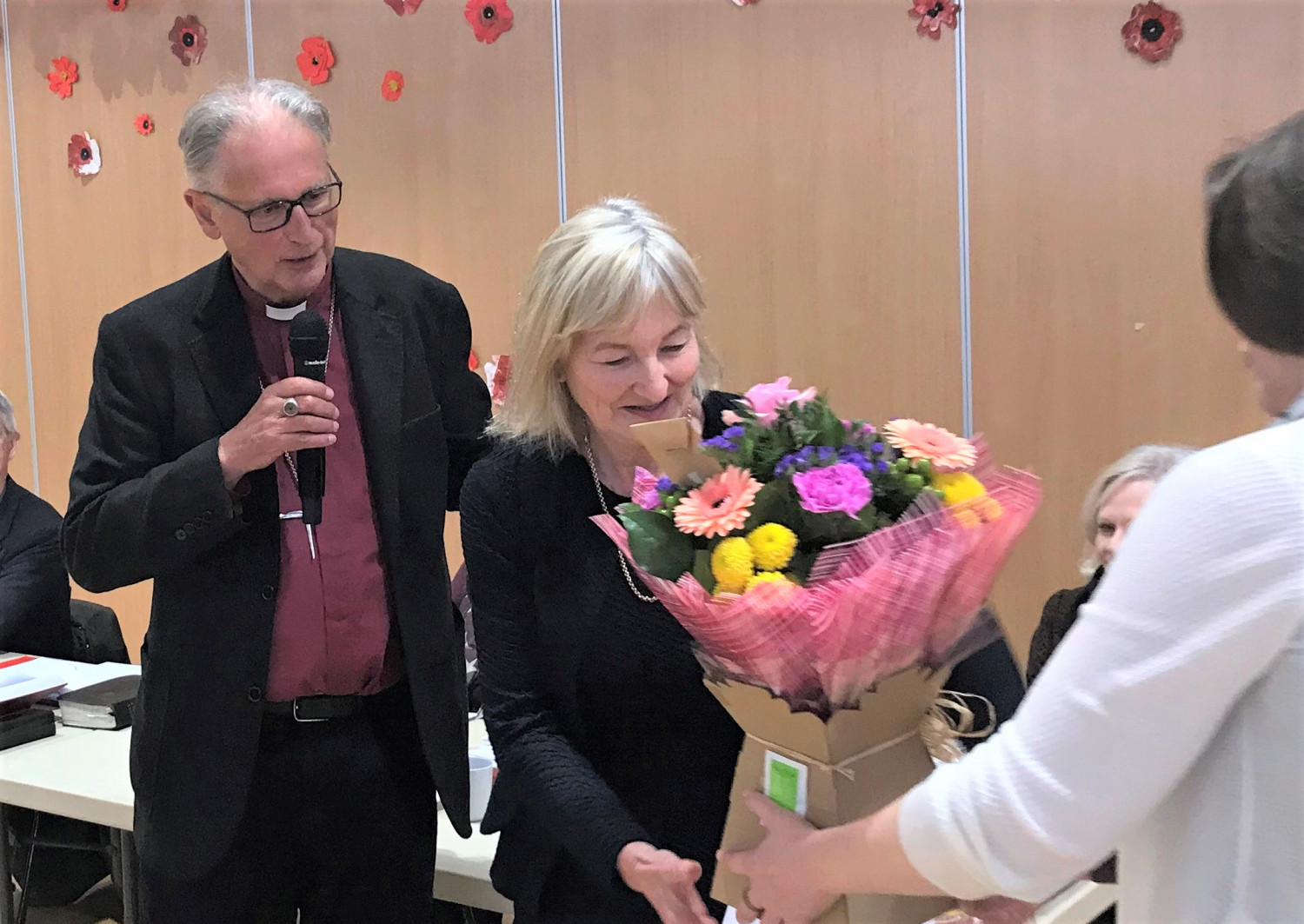 At the November session of Diocesan Synod, Bishop Christopher thanked Mary Allanson for thirteen years of loyal service as Joint Registrar and Legal Secretary to the Bishop of Coventry.
When Mary retired on 31 October, Bishop Christopher said:
"Mary has served the Diocese of Coventry as our Registrar with distinction and has been a great support to me as Legal Secretary.
I have highly valued Mary's clarity of thought and her forensic ability to focus on the key legal issues. At the same time she has combined a cool head with a warm heart and an ability to see a situation in the round. Mary's skills and gifts were especially evident over the multiple challenges of the Covid period but they have been active throughout her tenure.
I am very grateful to Mary for her work for the Diocese in all its forms and also for enabling a smooth succession to Jenny Dymond with whom she has worked for the last few years."
Mary said:
"It has been an immense privilege to serve as Diocesan Registrar and as Legal Secretary to Bishop Christopher over the last thirteen years.
After 44 years as a practising solicitor in Coventry and Warwickshire I have decided it is time to retire but I will be leaving with some sadness. My intention was to bring the office of the Registry and legal services ever closer to the parishes and the wider diocese, and I am very grateful for the care and friendship I have received during my tenure."
Jenny Dymond first worked with Mary as Deputy Registrar, and then as Joint Registrar from November last year. Jenny took up the role of Diocesan Registrar and Legal Secretary to the Bishop of Coventry on 1 November.
Jenny will also succeed Mary in her role as Secretary to the Diocesan Trustees.