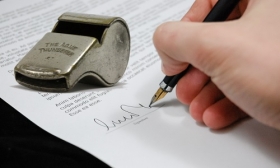 The Church of England is made up of people, churches, organisations and processes that are not perfect. We are sorry if you have encountered behaviour, failures or mistakes that don't meet your expectations of the Church.
The Diocese of Coventry (which roughly covers the Church of England in Coventry and Warwickshire) is committed to learning from, and apologising for, our mistakes and failures.
Like many organisations, we have separate procedures for handling complaints and whistleblowing. People sometimes get confused between the two; therefore, we recommend that you begin by reading the page entitled, Do I complain or whistleblow?