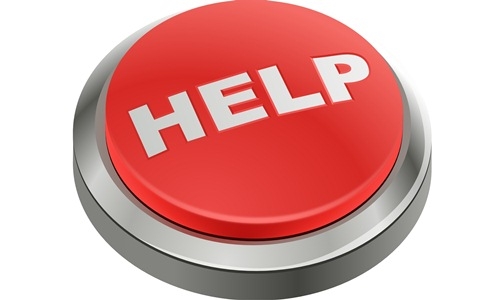 Property Office
Should you have an emergency, please call the appropriate contractor from the list below.
Please also make a member of the Property Office aware of the situation at the earliest opportunity. The Property Office hours are 9.00 a.m. to 5.00 p.m., Monday to Friday.
Jane Kirugi (Property Officer) | 02476 521 351 / 07376 615 261
or Nigel Campbell (Property Manager) | 07958 623 132
Out of hours help
Building, general
Derek Lloyd | 07810 632 142
Drains
Drains are Us (Shaun Clifford) | 07970 963 486 or 01926 853 111
Electrical
John Earl Services Ltd (Adam Earl) | 07801 797 465 or 024 7630 5617
Locks
Coventry Locksmiths (Eddie Smith - emergency locksmith) | 07813 946 363
Plumbing and Heating
SMS | 0121 713 2196, then choose option 1. Please leave a message including details of the fault, and a contact name and address. SMS will return your call.
Out of hours emergency cover is available from 5.00 p.m. (4.00 p.m. on Fridays) to 8.00 a.m. from Monday to Friday, plus weekends and public holidays.
Trees
Longfield Tree and Hedge Care (Tom Bale) | 07710 451 375
or Offa Tree Surgeons (Christian) | 07813 650110
Diocesan Surveyors
Tom Picking | 07720 774 952
In the case of a fire
Get everyone out of the building
Stay out
Dial the Fire Service immediately on 999 – free from any phone
If possible, close all doors and windows behind you (to delay fire spreading)
Check closed doors before opening – if it feels hot, there may be fire behind it. DO NOT open it!
Plan a Fire Escape Route
Plan what you would do if there were a fire in your home
Always keep the escape routes clear
Make sure everyone in your home is familiar with the escape plan
If the main exit from your home locks with a key, make sure the key is always easily accessible, and everyone in your household knows where it's kept.
You can find more detailed advice on the Fire Service website.
In the case of a gas leak
If you smell gas strongly:
Turn off the gas lever at the mains, which is next to the gas meter, by pulling the lever down
Do not operate electrical switches – on or off. A spark could cause an explosion
Put out any naked flames and cigarettes
Open windows and doors
Phone 0800 111 999, the local gas emergency telephone number, immediately
If there is a weaker smell of gas, still phone 0800 111 999. Treat it as a serious gas leak and follow above procedures. You can find more detailed gas advice on the safety section of the National Grid website.