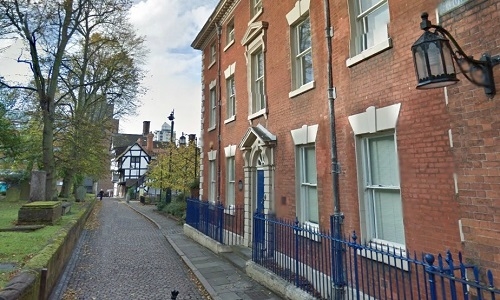 Our current Property Manager, Peter Fowles, is leaving the Diocese at the Beginning of March after serving in this role for 2 and a half years.
Peter writes:
"You have without doubt been the best group of people I have had the pleasure of working with and it is with some sadness that I am moving on. God bought me here to use my specific experience to transition the Clergy housing management from Leicester to Coventry and over recent weeks it has become clear to me that He wants to take me on to something new – although I have yet to find out what this is.
I am a changed person from 2.5 years at the Diocese: singing worship songs and praying at work, stopping for cake on a weekly basis and working with such Godly people is an eye opening and strengthening experience for someone like me who has only ever worked in commercial businesses.Thank you."

Steve Davenport writes:
"I felt great sadness in accepting Peter's resignation. Peter joined us at a very difficult time during lockdown, following a 6-month period of not having a permanent Property Manager in place (this was the first recruitment we undertook on ZOOM). Amongst the difficult task of getting to grips with the Church of
England and DBF processes and systems, he successfully navigated the transition as the Joint Worker agreement with the Leicester property team came to an end and setting up the Coventry Property Team.
Peter has worked with us for nearly 2½ years and in that time has served the Diocese professionally and expertly, we have benefitted from his great and extensive property experience of over 30 years. Peter is passionate about ensuring a quality service has been offered to our clergy. In his time here he has overseen over 60 clergy moves in the Diocese ensuring the houses are fit as both family homes and to support ministry. Our housing stock has significantly been improved in his time here.
I have line managed Peter for the past 10 months and can say it has been a pleasure and he will be greatly missed by me, his colleagues and the wider Diocesan family. It is really encouraging to know that I he has enjoyed working with everyone here.
I wish Peter every success in whatever God has planned for him in the next stage of his career.

THANK YOU PETER, you have been brilliant!!!"