On the 7th September, at a star studded ceremony in London, the Revd Nell Cockell was presented with a prestigious WellChild award.
Nell, an anglican chaplain at South Warwickshire University NHS Foundation Trust, was selected from hundreds of nominations from across the UK to win the category of 'Outstanding Professional' in the awards which celebrate the resilience of children and young people living with serious illnesses or complex medical needs and honours the dedication of those individuals who go the extra mile to help them.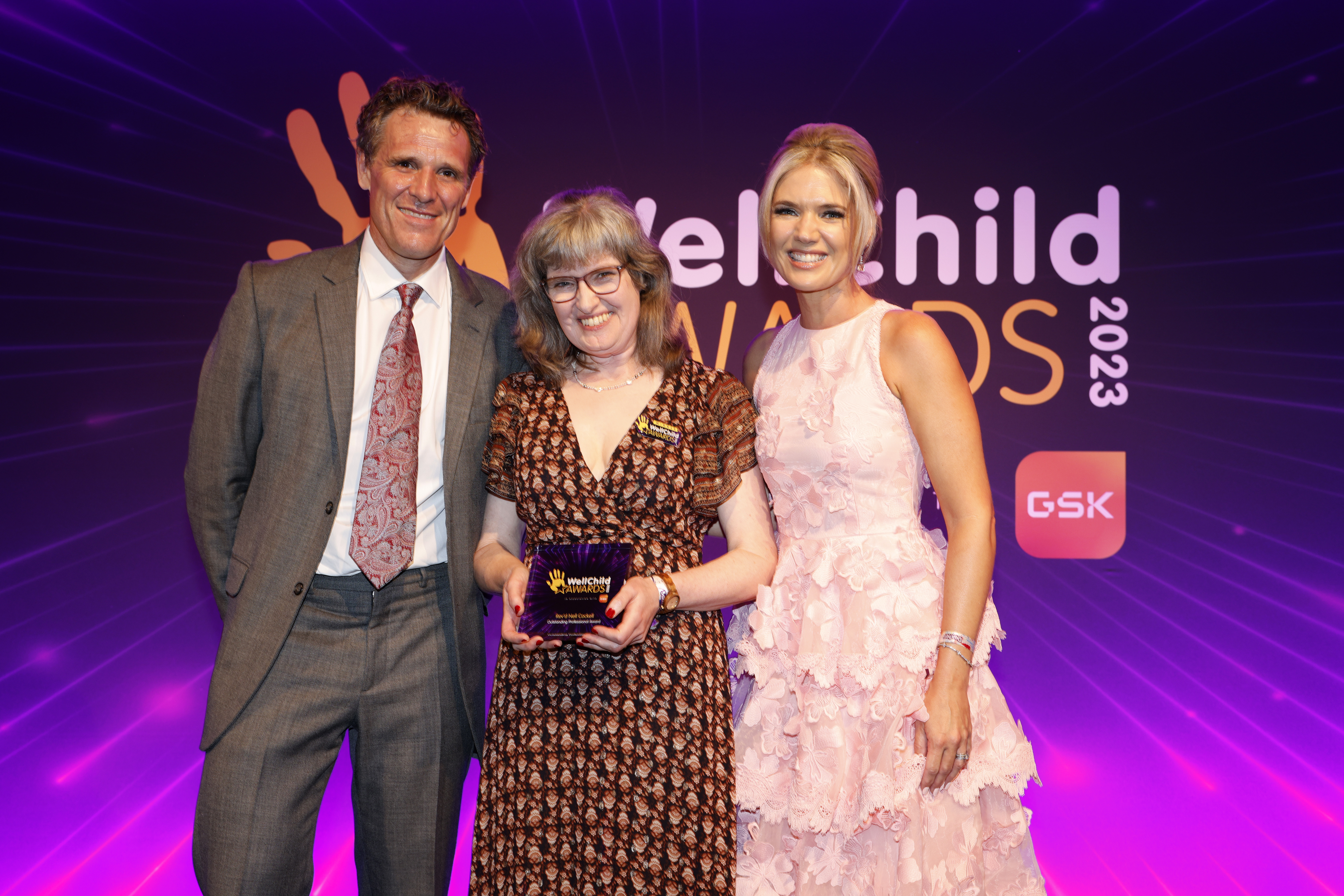 Nell works across the whole of Warwickshire to provide support to children, young people and their families who have been given a life limiting diagnosis. She supports those she works with by spending quality time with them, trying to understand what they are going through and talking with them to explore their hopes and fears and allow them to enjoy their lives to the fullest. Nell's work has been hugely impactful across a wide variety of cases. A great example of her impact is when she worked with a young person who had a non-curative diagnosis and subsequently suffered from significant anxiety. Nell spent time with him to talk through his fears and his hopes which ultimately reduced his anxiety to a point where medication was no longer required for it. Nell has also provided emotional support for her colleagues who work within palliative and complex care for children through difficult times.
Nell recieved her award at a ceremony at the Hurlingham Club in London. Nell and her husband, the Revd Tim Cockell, were give the opportunity to spend time with WellChild Patron, Prince Harry, The Duke of Sussex at a pre-ceremony reception.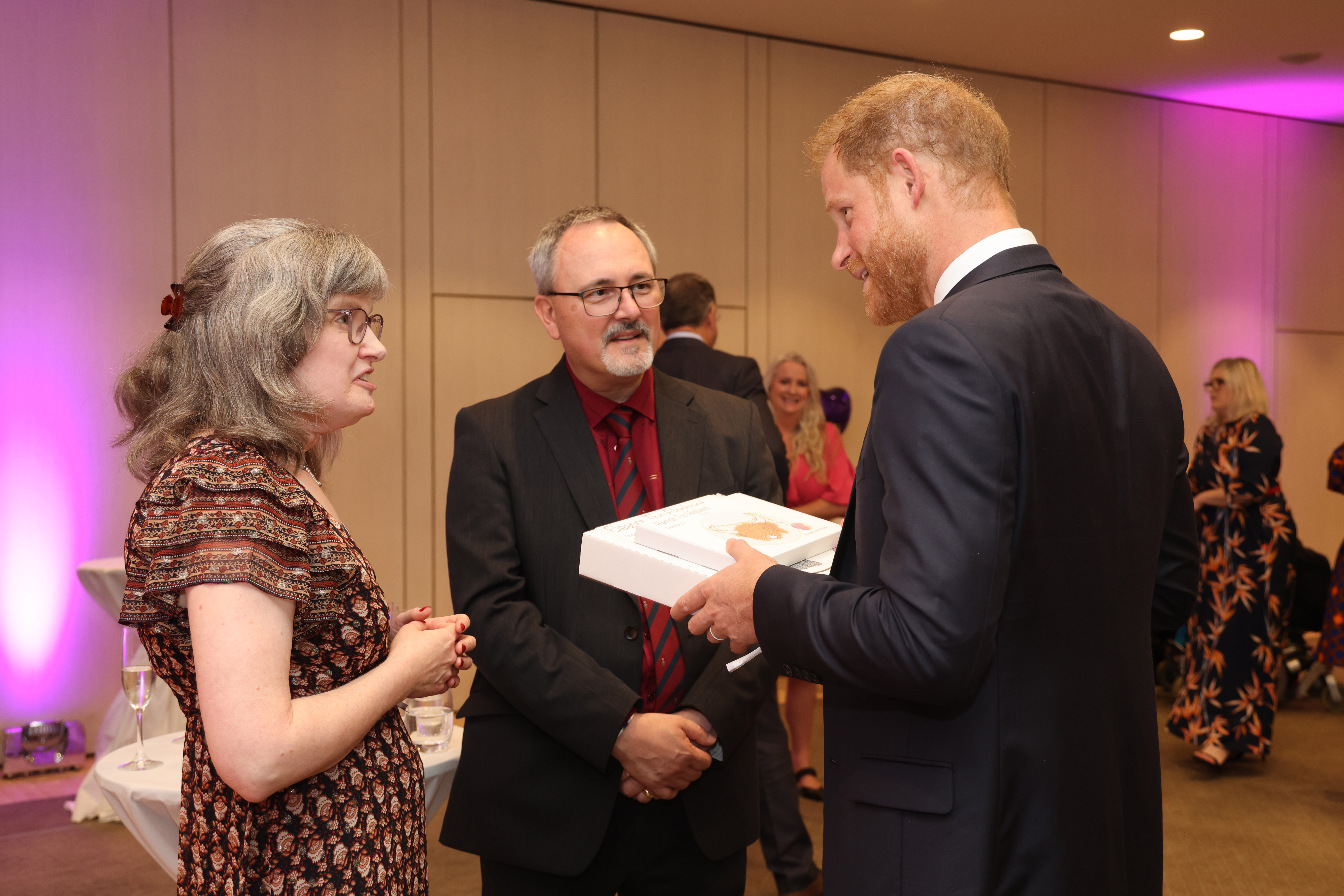 Prince Harry, the Duke of Sussex has been WellChild Patron for 15 years and has provided invaluable help – equally in raising awareness and financial contributions – to ensure the charity can pursue its mission to improve the quality of life for seriously ill children and their families.

In a speech at the ceremony The Duke of Sussex said:
"For the years I've been Patron of WellChild, I've always been amazed by the care and kindness this organization lives and breathes. I've spoken with countless families who have shared such gratitude for the comprehensive, around-the-clock support they've received from WellChild's family network. I've been struck by the immense power that comes from connecting families with others who understand and truly see them – and how WellChild has become an emotional support and information lifeline for many during the pandemic and beyond. The fact this network has since grown to more than 3,000 families is nothing short of remarkable."
Nell's colleague, Dr Cheryl Adams who nominated her for a WellChild award said,
"Nell's work is such an important part of the care given to the children, young people and families we look after and yet is often unnoticed due to its nature. Winning this WellChild award will highlight how important it is that this support is available to those who need it. I also hope it will inspire other chaplaincies, teams, and trusts to prioritise timely provision of pastoral support and show what is possible."
WellChild Chief Executive, Matt James said:
"The number of children and young people in the UK living with long term, complex medical needs is growing. The WellChild Awards 2023, in association with GSK. will be a unique opportunity to recognize the immense challenges they have faced and to celebrate their remarkable positivity, resilience, and spirit, which is an inspiration to us all. It will also help us to shine a light on the dedication of those around them, from siblings and parent carers to the professionals who have gone above and beyond to give them the best chance to thrive in life."
Everyone at the Diocese of Coventry would like to congratulate Nell on her very well deserved award!