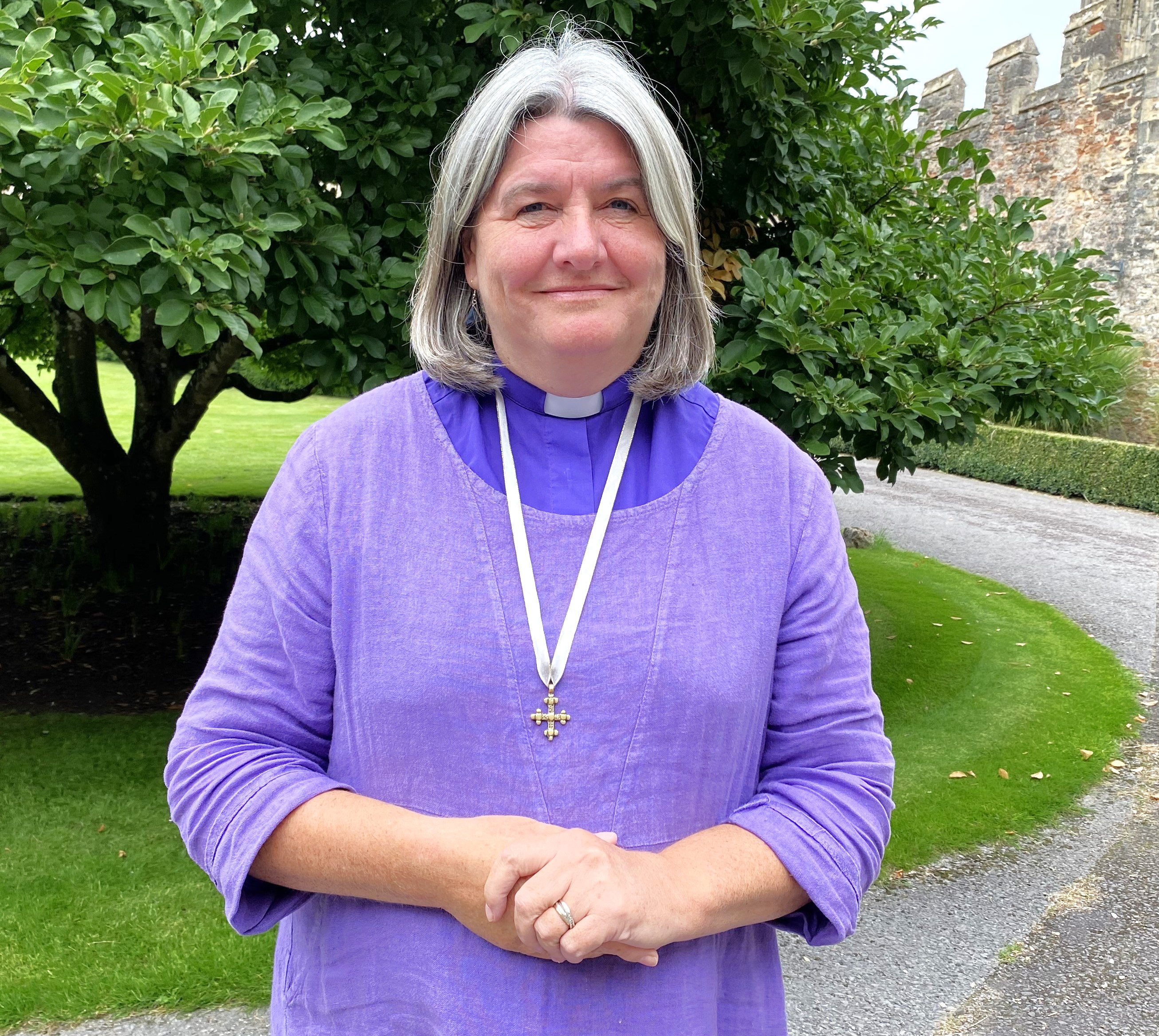 Following the announcement earlier this year that Bishop Christopher will be the new Dean of Windsor, he is now able to share the episcopal arrangements for the Diocese of Coventry during the Vacancy-in-See, which will begin in November 2023.
After working closely with Lambeth Palace over the summer he is delighted to announce that Bishop Ruth Worsley, Bishop of Taunton, has agreed to become Acting Bishop of Coventry during the vacancy. Bishop Ruth will be supported by Bishop Saju Muthalaly, Bishop of Loughborough, as an Assistant Bishop in the Diocese.
Bishop Ruth has been a Suffragan Bishop in the Diocese of Bath & Wells for over seven years and has previously led the Diocese through a Vacancy-in-See period. Bishop Ruth will be based in the Diocese of Coventry for 4 days a week. Bishop Saju is currently ministering in our neighbouring Leicester Diocese as Suffragan Bishop and is able to give the equivalent of one day a week to the Diocese of Coventry.
Bishop Christopher writes:
"I am delighted that someone of Bishop Ruth's wisdom and experience has accepted the invitation to become Acting Diocesan Bishop after my departure in early November, and that she will be ably supported by Bishop Saju. I am really grateful to their own Dioceses for releasing them for this work in Coventry and to Bishop Ruth and Bishop Saju for their willingness to step into the vacancy and support our Diocese through it.
With their varied background of ministry in different settings across the Church of England and beyond, their love of Christ and their commitment to the unity and mission of the Church, they will be a wonderful gift from God through whom much blessing will come as the Diocese prepares for my permanent successor to be appointed."
Some lines taken from Bishop Ruth's video:
"I'm really looking forward to joining with you in the Diocese of Coventry for this next year or so, to be your acting diocesan bishop in the light of Bishop Christopher's move and Bishop John's retirement…"

"…I'm looking forward to all that God is already doing in you and will do through you in this year to come. I'm here to give that support and encouragement and to help us to continue walking that way and joining in with the mission of God. So that when a new diocesan Bishop is appointed, you'll still be very much going through that momentum of growth and change and excitement of the spirit of God at work in the diocese…"

"…and I pray for you during this time as you prepare, and as I prepare that we might know God's grace and something of his presence and peace as we take these next steps together."
Bishop Saju writes:
"I feel blessed to have this opportunity to serve, learn from, and journey with the Diocese of Coventry during its vacancy period. I am looking forward to working with Bishop Ruth, getting to know the Diocese, and particularly learning from the wisdom it has to share with the wider communion about peace and reconciliation. I am praying for each of the worshipping communities within Coventry Diocese that, in this time of change, they will know the faithfulness of the God we serve together".
Further Support
Following discussions with Bishop Ruth, Bishop Christopher has also invited Bishop Jonathan Meyrick, retired Bishop of Lynn, who lives in Oxford Diocese, to become an Assistant Bishop, and he has generously accepted. With Bishop Edward Condry, who is already active as an Assistant Bishop in the diocese, and Bishop Paul Thomas, Bishop of Oswestry and Assistant Bishop, we will have a strong team to support Bishop Ruth and Bishop Saju as they come to join us.
Bishop Christopher has also moved to strengthen our Archidiaconal Team so that, working with the Diocesan Secretary, the Acting Diocesan Bishop would have a well-resourced engine room of support with which to work and minister.
For further details or if you would like contact our Archdeacons, please see our webpage here.
Process
Bishop Ruth will need to be made Acting Bishop of Coventry by an Instrument of Delegation under s.14 of the Dioceses, Pastoral and Mission Measure 2007. Bishop Saju will need to be made an Assistant Bishop in the Diocese of Coventry for the period of the vacancy. Neither action needs further consultation with the Diocesan Synod.
Find out more about Bishop Ruth