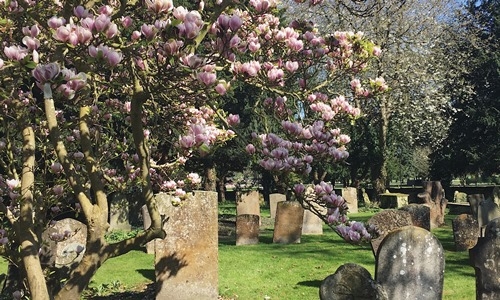 Until the early part of the 19th century, burial facilities were mostly provided by the Church of England in parish churchyards. However, during the 19th century, Parliament decreed that many of the powers and duties of the Church were to be transferred to local authorities. This included the responsibility for burial facilities.
Today, new churches are usually built without a churchyard. The Church of England continues to be responsible for churchyards that are still open; however, the responsibility to maintain a churchyard is usually transferred to the local authority once it has been closed.
Although a local authority is required to provide burial or cremation facilities for their residents, they are under no obligation to provide a burial ground in every town or village. However the Church continues to offer support to all those who are bereaved through funerals conducted by our ministers, and pastoral care following on from those funerals. If you would like to find out more about that support, please contact your local church or contact the Archdeacon Pastor who can put you in touch with your local ministers.