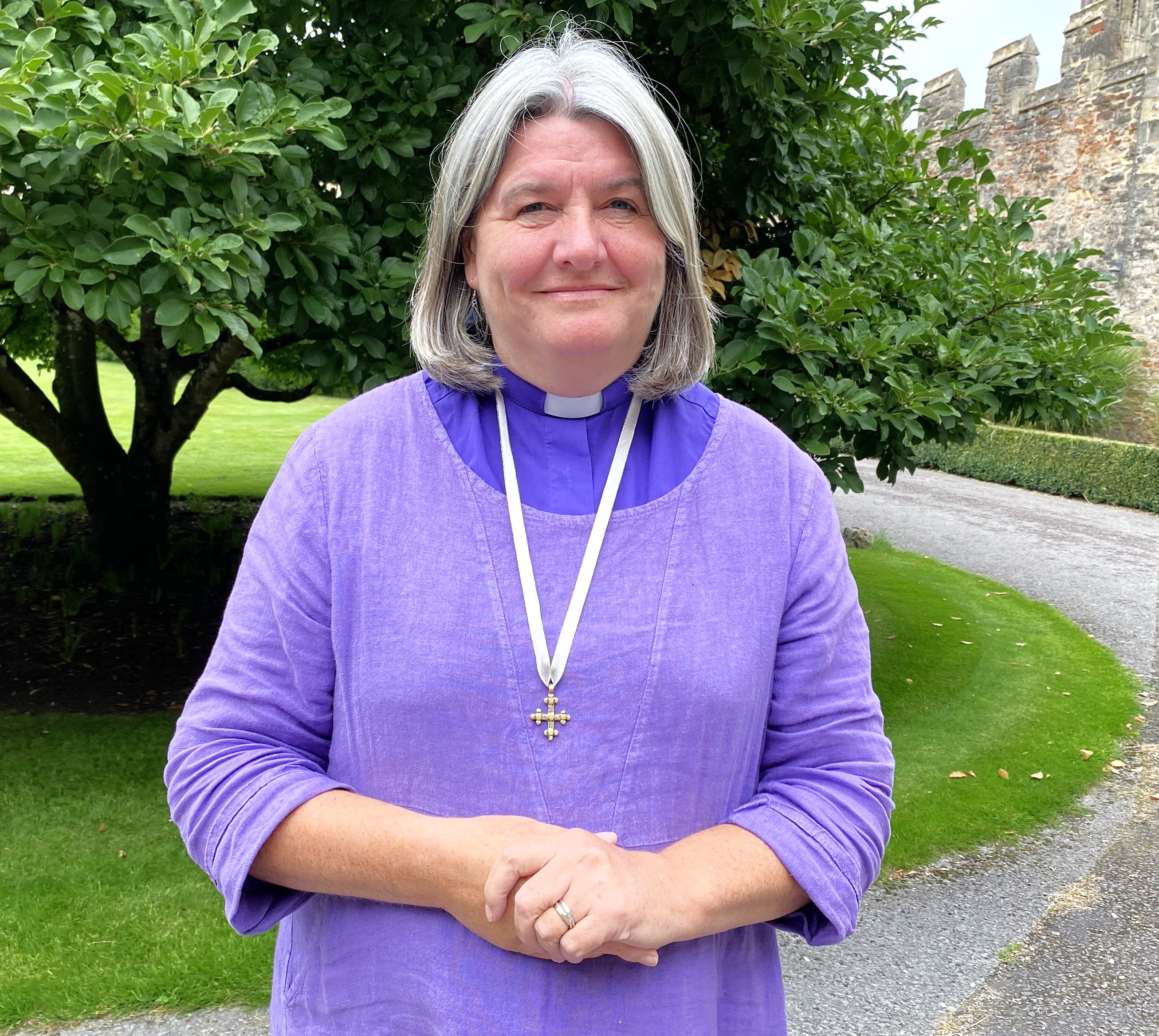 Bishop Ruth Worsley, Bishop of Taunton, is currently the Acting Bishop of Coventry, as of Monday 6th November for the duration of the Vacancy-in-See.
Bishop Ruth will is also supported by Bishop Saju Muthalaly, Bishop of Loughborough, as an Assistant Bishop in the Diocese.
Bishop Ruth has been a Suffragan Bishop in the Diocese of Bath & Wells for over seven years and has previously led the Diocese through a Vacancy-in-See period. Bishop Ruth will be based in the Diocese of Coventry for 4 days a week.
You can find out a little more about Bishop Ruth below and view a video she has sent to the diocese to say hello.
Bishop Ruth's Video
About Bishop Ruth
The Rt Revd Ruth Worsley, Bishop of Taunton, studied English Literature, Theological Studies and Biblical Studies at the University of Manchester. After this, whilst training as a nurse at Tameside General Hospital in the 1980s and considering specialising in acute psychiatry, Ruth felt a calling to pastoral lay ministry and took on a voluntary role in pastoral care at her local church.
Following the family's move to Nottingham in 1990, she began her MA in Mission and Ministry, later serving as Chaplain to spouses and families of students in training at St John's Theological College. In 1995 she embarked on her own ordination training at St John's.
After ordination in 1996, Ruth served for fourteen years as a parish priest in Nottingham. During this time, she also became Area Dean for one of the poorest areas in the Diocese of Southwell and Nottingham. Ruth joined the Bishop's Staff in 2007 when she was made Dean of Women's Ministry.
Ruth became an Honorary Chaplain to the Queen in 2009, a position she held until becoming a Bishop. In 2010 she took on the role of Parish Development Adviser in the Diocese of Southwark, based in Bermondsey. In 2013 Bishop Ruth swapped inner-city life for Wiltshire when appointed Archdeacon of Wilts. in the Diocese of Salisbury.
She was consecrated a bishop at St. Paul's Cathedral, London, 19 years to the day after being ordained a deacon on 29th September 2015. She was formally installed as the Bishop of Taunton at Wells Cathedral in October 2015.
In August 2020 Ruth became Acting Diocesan Bishop of Bath and Wells when her colleague Bishop Peter became ill and subsequently retired. In this past year she has been joined by a new Diocesan colleague, Bishop Michael with whom she shares the leadership of the diocese.
Bishop Ruth's personal ministry is driven by a care for the most vulnerable in our society and from that, striving to work with other faith groups and organisations to give them the right kind of support. In Nottingham this was demonstrated in her work as Trustee and Chair of a project to work with young families in a hugely disadvantaged area. It also led to her role as founding member of the Nottingham Arimathea Trust, a project which provides shelter for destitute Asylum Seekers. From her experience of urban parishes, Bishop Ruth has a keen interest in regeneration and what that means for local communities.
She was born in Hampton, Middlesex in 1962 and grew up under the flight path of Heathrow airport in Ashford and Staines.
Bishop Ruth is married to Howard, who was ordained in 1993 and currently teaches missiology and practical theology at Trinity College Bristol. They have three adult sons: Nathanael, Jonathan and Benjamin and very soon, 5 grandchildren. Ruth has just completed a sabbatical walk with Howard from Rome to Assisi along the Via de Francesco. She is beginning to find creative enjoyment in throwing a few pots… on a wheel, rather than in the kitchen!!
Previous Bishop of Coventry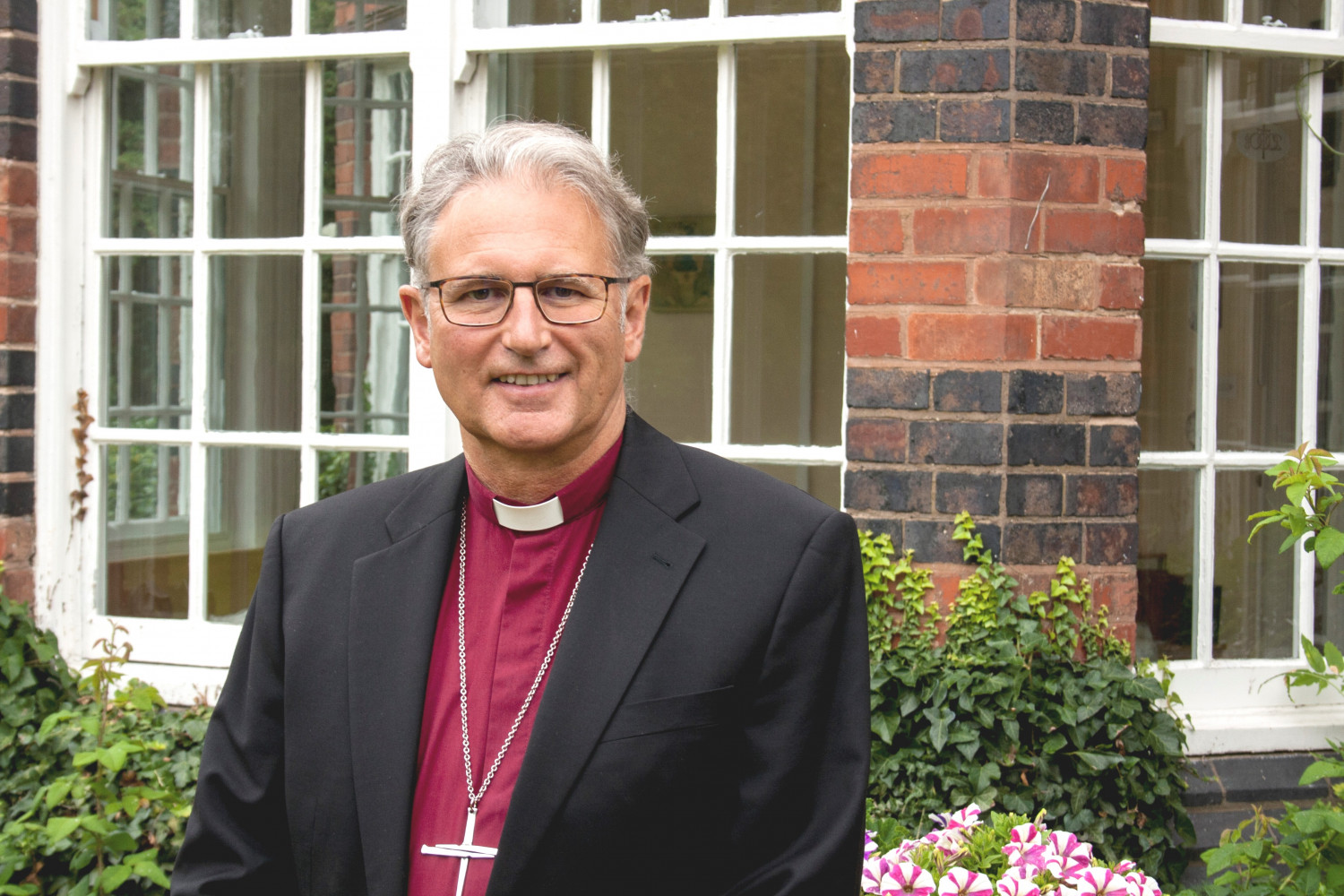 The Right Reverend Dr Christopher Cocksworth was consecrated as Bishop of Coventry in 2008 and laid down the Bishop's Crozier on 4th November 2023 at a Farewell and Thanksgiving service held at Coventry Cathedral. Bishop Christopher served as Bishop of Coventry for 15 years. On 20th June 2023 it was announced that he was to be appointed to the Deanery of The King's Free Chapel of St George, Windsor Castle, following the retirement of The Right Reverend David Conner.
Bishop Christopher's thanksgiving and farewell service
Vacancy in See infomation & updates
The Bishop of Coventry is the senior leader of the Church of England in Coventry and Warwickshire.