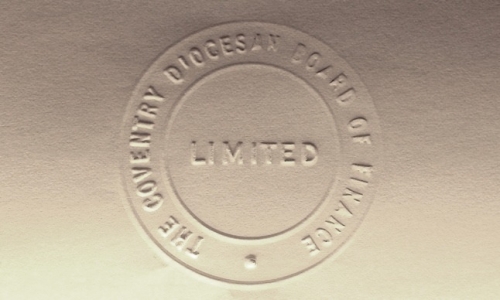 Annual Reports and Financial Statements
The most recent Annual Report and Financial Statements for the Diocesan Board of Finance, together with accounts for previous years, can be downloaded from here.
What is the Coventry Diocesan Board of Finance?
The Coventry Diocesan Board of Finance Ltd (the "DBF") was formed in 1936 to manage the financial affairs and hold the assets of the Diocese.
It is a charitable company limited by membership guarantees and is also a registered charity.
The members of the Bishop's Council are the directors of the company and the trustees of the chairty.
Every member of Diocesan Synod is a member of the DBF for company law purposes. In the event of its being wound up, each member has a personal liability limited to £1 under their guarantee as company members.
The main expense of the DBF is the cost of ongoing ministry. The DBF also finances training for ministry done by the Diocesan Training Partnership as well as other central activities.
The DBF's main income is from Deanery Share. This is the money the Deaneries agree to give to the DBF each year.