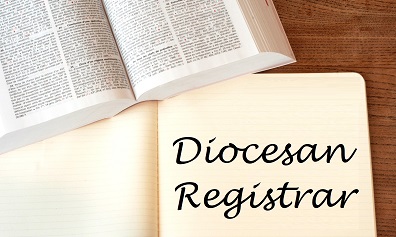 Couples who need to marry because of critical ill health or similar urgent need can still apply for an Archbishop's Special Licence from the Faculty Office.
The Faculty Office have clarified that they will continue to facilitate the issue of a Special Marriage Licence for a CofE wedding to proceed in a hospital, hospice or at home where one of the parties is terminally ill (whether through COVID- 19 or otherwise). The decision will need to be based on medical advice and with social distancing policies and guidance applied as regards the officiant and witnesses.
Remember that Bishop Christopher's consent is also needed where one or both of the parties are divorced.
It seems possible that small-scale weddings may be permitted in church from early June.* If a couple were intending to marry after Banns, which have either not been called or not completed due to the closure of churches for public worship, the couple may be able to obtain a Bishop's (Common) Licence. Please contact the Diocesan Registry Clerk Michelle McBrierty by email: m.mcbrierty@rotherham-solicitors.co.uk who will provide advice on the process and the practical arrangements. Please start the preparation for an application in good time as the Registry anticipates there may be a number of applications in June.
It will be up to individual PCCs to decide whether they can open their church buildings safely in order to conduct weddings.
Please use the links below to access briefing notes from the Diocesan Registrar on weddings during the current Coronavirus restrictions/ lockdown, the changes to marriage documents and registration, and the prevention of sham marriages.
Page last updated 29 April 2021
---
* Although it was anticipated that the small-scale weddings might be permitted from early June, these have yet to be sanctioned by the Government.